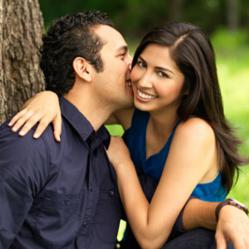 Valentine's Day brings out strong emotions, no matter what people's relationship status, which is why they call Hollywood Psychics.
Langhorne, PA (PRWEB) February 11, 2013
It can be a day of elation or chagrin, diamond rings or break-up texts. No matter the high or low, Valentine's Day brings out more emotions in more people that most any other day of the year. Which is why the psychics at the popular psychic service, Hollywood Psychics, are gearing up for a busy day.
"By far the most popular topics of psychic readings all year round are love and romance," says Maryanne Fiedler, Marketing Director for Hollywood Psychics. "But on Valentine's Day more people find meaning, comfort and guidance in psychic readings related to their relationship issues." Based on the experience of the past few years, Mrs. Fiedler expects a spike of at least 10% in the volume of readings given at Hollywood Psychics on Valentine's Day this year.
So how do the love psychics prepare? "We're always here for our customers, so it's not like we do anything different," says Hollywood Psychic Gia. "It's just that we expect a higher volume of calls and focus on love issues. It's a good day for us," she concludes.
And it can be a good day for those Hollywood Psychics customers who get good news and positive predictions in their Valentine's Day readings. "But don't expect all the readings to be positive just 'cause it's Valentine's Day!" warns Gia. "We tell people what we actually see in their future, not what they want to hear."
Still, it can be comforting to talk to an objective, empathic advisor about your love problems, regardless of the ultimate outcome, says Mrs. Fiedler. So, she advises, "even before you let the emotions of Valentine's Day get the best of you, call for a psychic reading!"
About Hollywood Psychics:
Hollywood Psychics is an established provider of psychic readings by phone and online chat, appealing to a young professional demographic. Hollywood Psychics experts specialize in astrology, horoscopes, numerology, tarot cards, clairvoyant readings, and many other psychic disciplines. Hollywood Psychics believes in its community of authentic psychics and stands behind the authentic psychic readings they deliver to clients. Visit them online at http://www.hollywoodpsychics.com.
For more information, contact:
Maryanne Fiedler, Marketing Director
maryanne(at)hollywoodpsychics(dot)com
215-953-8568