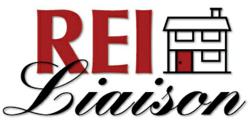 The definition of normal wear and tear and damage is often a sticking point between landlords and tenants.
St Louis, MO (PRWEB) February 19, 2013
When collecting a security deposit, state law insists the deposit must be refundable as long as the unit is in move in condition minus "normal wear and tear." The security deposit may only be applied to damage to the property. REI Liaison educates landlords and tenants on knowing the difference and protecting themselves.
Normal Wear and Tear vs Damage
The definition of normal wear and tear and damage is often a sticking point between landlords and tenants. As a landlord state law allows you to collect a security deposit, but the deposit must be refundable if the property is in the same condition as move in, minus normal wear and tear. This means landlords may only charge tenants for damage done to the property.
Here are a few examples of normal wear:
Worn carpet and linoleum
Cracks in walls caused by settling
Faded or blistered paint
Here are examples of damage:
Stained carpet and linoleum
Holes and dents in walls caused by accidents or carelessness
Drawings on walls or unapproved painting by tenant
Although normal wear and tear vs damage can be hard to define, there are a few things you can do to protect yourself from any confusion. As with most things, communication is the key: if both you and your tenants are clear about the condition of the unit at move-in, the importance of promptly reporting needed repairs, and expectations at move-out, the tenancy and the end of the tenancy will be smoother.
Insist on a walk-through with new tenants. At the walk-through the tenants will have an opportunity to note in writing existing damage and wear and tear in the rental. Also, take dated photographs to keep on file. This way both the landlord and tenant are protected. The tenant can't be charged for damage that was not documented in the walk through, and the landlord has picture proof of the unit's condition at move in.
Have your lease outline the requirements for taking care of the property and promptly calling for any repairs needed. Make the tenants aware if they do not not notify the landlord in a timely manner of any issues, they can be charged for any damage that occurred from their negligence. Make your contact information readily available to the tenants, such as a business card, fridge magnet, or website.
Before move-out refer tenants to the "Wear and Tear versus Damages" document and cleaning checklist. This way the tenant knows what is expected of them in preparation for move out and cleaning of the unit.
About REI Liaison Property Management
We at REI Liaison are a full service residential Property Management and Leasing company. Our services are tailored to suit your needs. We have nine years of experience working in the industry which is why we have become the company of choice for our valued customers. We offer a range of solutions for our customers to choose from. Our staff of skilled professionals works with owners to ensure that they minimize risks and maximum return on investment.
View our website at http://www.reiliaison.com.