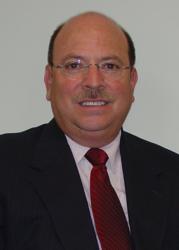 "By working collaboratively, we are able to provide a better experience for the credit union's members," said David Salazar, president of AXIS Data Solutions.
Jacksonville, FL (PRWEB) February 08, 2013
Community First Credit Union of Florida has selected Axis Data Solutions to provide monthly statement processing for its more than 104,000 members. The agreement is a continuation and expansion of a contract for these services that began in 2008.
AXIS Data Solutions services will permit Community First to electronically deliver account notices and other documents to its members. In addition, Axis provides marketing support through statement onsert and selective messaging. These services allow the credit union to communicate to individual members based on their products or interests.
QUOTE FROM COMMUNITY FIRST HERE
"Our partnership with AXIS Data Solutions has helped Community First Credit Union of FL continue to provide outstanding service to our members. The privacy and security of our members' data is paramount to the credit union, and AXIS has outstanding processes to assure that security. In addition, they offer the accuracy and responsiveness we need to serve our members," said Roger Rassman, Vice President of Marketing at Community First Credit Union of Florida.
Rassman said Axis' capability for providing targeted messaging to members through their monthly statements was a key reason for choosing the company.
"I am very pleased that we will be continuing our relationship with Community First Credit Union," said Axis President David R. Salazar. "By working collaboratively, we are able to provide a better experience for the credit union's members, assure accurate and timely account information is communicated, and enhance the organization's marketing efforts."
Headquartered in Orlando, Florida, AXIS Data Solutions is an award-winning service firm delivering unsurpassed excellence in data programming, laser printing, mail processing and e-business applications that meet the expanding needs of financial institutions, government entities and corporations throughout the United States.
###