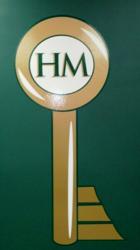 Blackwood, NJ (PRWEB) February 28, 2013
Hawkeye Management announces plans to expand in 2013. The small business loans and working capital company has started to build on to their existing offices, by building a new Small Business Resource Center to allow small business owners to learn from and speak with small business resource specialists. The center, along with the additional management offices added, doubles their current office space from 5,000 to 10,000 square feet at their Bentonville, AR location.
Hawkeye Management has also expanded the current workforce, hiring 6 new associates in January. This represents a 24% growth for the company, who has plans to hire 19 more associates in the coming months. With an increase in business flow, Hawkeye Management felt it necessary to expand in order to provide the best experience possible for their current and future small business clients.
As a recipient of the SmartCEO 2013 Future 50 award, Hawkeye Management has been recognized as 1 of 50 of the fastest growing companies in the tri-state area, based on a three-year average of employee and revenue growth. The fast growth that's required to win the Future 50 award is a testament to Hawkeye Management's solutions and commitment to the small business community. The current expansion is Hawkeye Management's promise to continue to empower small businesses throughout the country.
Hawkeye Management connects entrepreneurs and small business owners with $50,000 - $150,000 or more in freely spendable business credit lines. Hawkeye Management understands the mechanics and realities of small business credit better than anyone. Hawkeye Management knows what works, what doesn't work, and how small businesses can get the credit it needs as quickly as possible.