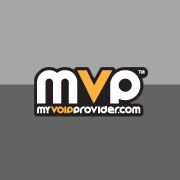 SIP Trunking is a quick way to make all calls business VoIP calls, and allows companies the freedom to grow their business while also saving money.
(PRWEB) February 08, 2013
It's a new year and a great time for companies to upgrade to money-saving SIP Trunk technology.
When businesses don't want hosted PBXs, they get SIP trunking. SIP trunks represent the external component of an in-house IP PBX. The IP PBX directs all the calls within the office, and the SIP trunk receives calls from numbers outside of the office and sends calls from office numbers to external locations. It represents the external part of an office VoIP solution.
With most hosted PBX providers, the main option is unlimited extensions, which adds up when a company needs one for each employee. With SIP trunking, by contrast, a company figures out how many outbound calls the office makes at any given time, and then buys that many cheap SIP trunks, or a SIP trunk with that many extensions. This is a much cheaper option for companies that don't want to pay for an extension for every employee.
In the spirit of saving money, My VoIP Provider announces the top 3 SIP trunk providers for 2013:
1. Nextiva
The best aspect of Nextiva's SIP trunking is its flexibility with a company's current hardware. SIP trunking works with both physical legacy PBX systems and with IP PBX systems. This means businesses can use VoIP with whatever hardware they already have.
Nextiva's SIP trunking also allows businesses to keep their current phones, and promises that each phone call is delivered with crisp HD voice quality.
Companies must decide if they want a metered or unmetered plan, and Nextiva makes it cheap and easy to have either one. Nextiva's SIP Unmetered plans start at $24.95/month per user, and their Metered plans start at only $14.95/month per user.
2. 8x8, Inc
8x8, Inc is a great SIP trunk provider for companies with remote employees. 8x8, Inc offers free calling between 8x8 extensions, which is perfect for telecommuters and branch offices. Furthermore, calls made to non-VoIP phone numbers come with extremely cheap long-distance rates.
8x8 makes it easy for companies that want to retain their current phone equipment. 8x8's SIP trunking offers number portability so a company can keep their current phones and phone numbers.
Nextiva's SIP trunking service works with nearly all types of IP PBX, and a company with 8x8's SIP Trunking has access to unlimited concurrent calls based on the company's bandwidth.
3. VoIP.com
VoIP.com is the best SIP trunk choice for companies with a lot of outgoing phone calls. Their starting plan is just $55/month per trunk which includes 5 ports. For $200/month per trunk a company can buy VoIP.com's Enterprise Trunk plan, which has 20 ports. And the Large Enterprise plan has an unlimited amount of ports for a flat $400/month.
Traditional phone service runs off of expensive PRI lines, and every time a company needs more room for concurrent calls they have to buy more PRI circuits. SIP trunking uses Internet bandwidth for concurrent calls, and bandwidth is easy to increase or decrease. A typical call's bandwidth allows 18 concurrent phone calls. VoIP.com offers enough bandwidth for 81 concurrent calls.
SIP trunking may not be glamorous, but it's a real money saver. Companies don't have to worry about replacing equipment and they don't have to worry about adding more PRI lines each time their business expands. SIP Trunking is a quick way to make all calls business VoIP calls, and allows companies the freedom to grow their business while also saving money.