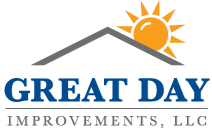 Our goal is to make our blog truly informative to our customers and to anyone who visits our website
Macedonia, OH (PRWEB) February 25, 2013
With the objective of making a home improvement blog actually useful to homeowners, Great Day Improvements, LLC, has just launched its new website with 12 in-depth blog posts. Great Day Improvements is using this blog to provide information on topics typically of concern to homeowners, potential customers and the general public. The new blog covers a variety of home maintenance and DIY topics.
"Our goal is to make our blog truly informative to our customers and to anyone who visits our website," said Melissa Skinner, Director of Marketing for Great Day Improvements, LLC. Skinner oversees marketing for the company's primary brands Patio Enclosures™, Softwall Finishing Systems™ and Stanek Windows. "Of course, we want potential customers to see our products and services, but the point of these posts is to provide useful information in a way that is easy to understand."
The website also includes informational DIY videos. The first is called "How to Insulate your Garage Door" and features Skinner herself providing a thorough demonstration on how to accomplish this home improvement task.
The first six blog posts that launched with the new website are geared towards lawn maintenance, hardscaping, energy efficiency, DIY considerations and home security:
When to Aerate Your Lawn: This blog post demystifies the confusion about when to aerate your lawn by separating cool from warm weather grasses. The post also includes handy tips for proper aeration.
When to Plant Grass Seed in Your State: This in-depth blog post is chock full of information to help homeowners avoid the most common mistakes and setbacks when planting grass seed. It discusses the differences between grass varieties and what is required to successfully grow grass in each climate zone. There's also a helpful zonal map and tips on proper watering, weather considerations, how to prepare the soil and germination times.
Asphalt vs. Concrete Driveways: This post should be required reading for anyone installing a paved driveway for the first time. It breaks down the differences as well as the pros and cons between choosing an asphalt or concrete driveway. It raises important considerations such as regional climate, maintenance, and the cost of each option. It reminds homeowners to check local regulations before contracting the job. A user-friendly chart that lets you see the differences between asphalt and concrete in regards to cost, durability, weathering, longevity, maintenance, etc. is also included.
Benefits of Low E & Argon Gas in Windows: This post discusses the environmental and cost benefits of opting for Low E and Argon gas multi-pane windows over single pane. It discusses how these windows reduce the passage of cool or warm air, thereby making your home more energy efficient and less costly with regards to utility bills. It also explains how the concept of "solar gain" affects a window's performance.
DIY Home Renovation Realities: Why it could Pay to Hire a Professional: A realistic, yet comical look at the potential pitfalls awaiting an unprepared DIY enthusiast, this charming post serves up practical advice on how to determine whether a homeowner should attempt a renovation or call in the pros. It drives home the point that it's often cheaper (and safer) to hire a pro from the start, especially since many homeowners underestimate how much time will be needed to complete a job and have no idea how to handle unexpected repairs or upgrades that may be required as the job progresses.
How to Prevent Door Kick In: This post alerts homeowners to the dangers and the ease at which an exterior door can be kicked in. The post goes on to describe exterior door features that are important in preventing forcible entry.
About Great Day Improvements, LLC
Great Day Improvements, LLC is a residential /commercial remodeler and manufacturer offering a portfolio of home improvement solutions including: Patio Enclosures™ brand screen rooms, sunrooms, solariums, room additions, design and build construction and EasyRoom™ DIY sunroom kits; SoftWall Finishing Systems™, an acoustically-efficient interior panelized wall finishing system for basements, home theaters, offices, media rooms and bedrooms; Stanek Windows brand vinyl replacement windows, doors, siding and roofing; Backyard solutions including awnings, patio covers, decks, railing and fencing; Green Home solutions including insulation, radiant barriers, solar shades and window film; Hardscape solutions including decorative concrete, stamped concrete, patio pavers, concrete overlays, driveway and sidewalk installation; and Commercial solutions. Great Day Improvements operates across 28 states, is accredited by the Better Business Bureau and has serviced over 250,000 customers nationwide. For additional information, visit http://www.greatdayimprovements.com.