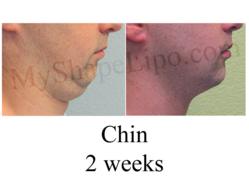 We've seen a steady increase in demand for liposuction and hardly have enough time in the day to help all these people
Las Vegas, NV (PRWEB) February 19, 2013
The International Society of Aesthetic Plastic Surgeons (ISAPS) recently collected data from 20,000 plastic surgeons around the world to determine the most popular cosmetic procedures. They found liposuction to be #1 with 2,174,803 procedures or 23.0% of all cosmetic procedures performed. Trevor Schmidt PA-C the liposuction specialist at MyShape Lipo was not surprised by these impressive statistics. "Our phones are ringing off the hook from people wanting liposuction," says Schmidt.
"We've seen a steady increase in demand for liposuction and hardly have enough time in the day to help all these people," Schmidt states. MyShape Lipo is among a handful of clinics across the country that specializes solely on liposuction. They believe that as a specialist they are able keep liposuction cost low and get better, more consistent results since they perform so many procedures. In fact, they perform liposuction procedures 5 days a week and claim there is no shortage in demand for the procedure.
ISAPS showed that the United States performs the most cosmetic procedures in the world, but South Korea actually has a higher percentage of liposuction procedures in their country. Brazil and China follow the US in total number of liposuction procedures.
As the cost of liposuction comes down and the quality of the results improve, there seems to be a steady rise in the total number of procedures completed. Liposuction has been very popular for years now. This is exceedingly evident as many rumors of celebrity liposuction have surfaced through various news outlets.
"It seems to be self propelling; as more people get great results from lipo, the word spreads quickly and their friends and family want help with their problem areas as well," says Schmidt.
Liposuction has evolved profoundly over the past decade which has made the procedure more affordable and easier for practitioners to get better, more consistent results. The procedure can now be performed in an office setting under only local anesthetic. This has significantly reduced the potential risk and cost of general anesthesia. It has also reduced the recovery time and allowed people to return to sedentary type work within 1-3 days.
MyShape Lipo specializes in liposuction and fat transfer to the buttocks and breasts. They offer free consultations by phone or in person. Trevor Schmidt PA-C, the liposuction specialist has performed nearly 10,000 procedures. For more information call 702-818-5476 or visit them online at http://www.MyShapeLipo.com.
Source: International Society of Aesthetic Plastic Surgeons (ISAPS) http://www.isaps.org/isaps-global-statistics.html