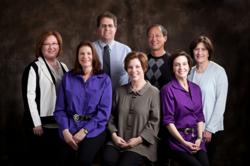 I learned more useful, practical information in one webinar provided by SMARTTraining than I learned in a three-day national math conference.
Scottsdale, AZ (PRWEB) February 14, 2013
SMARTTraining is working hard to meet the needs of teachers desiring professional development in the area of the Common Core math standards. Due to budget cuts, many teachers are unable to leave their classrooms. In order to meet the needs of these teachers who understand the ramped-up rigor of the Common Core Math Standards, SMARTTraining is offering a variety of online learning opportunities.
SMARTTraining will be continuing its interactive live webinars with four different classes. These webinars will be offered live from 3:15 - 5:15 Eastern Time, and again from 3:15 - 5:15 Pacific Time in order to give most teachers the opportunity to attend the live classes, interacting with other professionals and asking questions of the presenter. Teachers unable to attend the live class will receive a link of the recorded class, allowing them to view the class, at their leisure, for a period of thirty days following the class.
The following are the titles, dates and descriptions of the upcoming 3-part webinars:
Number Sense and Mental Math: February 19, 26 and March 5
Help your students develop a strong number sense and solid math thinking through conceptualization with the concrete-pictorial-abstract instructional sequence. Take away activities you can use to expand your students' understanding of numbers. Learn mental math techniques to simplify computation.
Advanced Problem Solving for Grades 5 - 9: February 28, March 7, & March 14
Deepen your students' understanding of pre-algebra and algebra concepts. Take the Bar Model Method to new heights to solve challenging word problems. Learn new activities to add to your toolbox. Previous Bar Model Drawing experience recommended. Grades 5-9
Singapore Math Strategies in Grades K - 2: March 13, March 20 & March 27
Activities and games leading to number sense and math confidence. Learn how to incorporate Singapore's C-P-A approach into any curriculum. Learn activities leading to "subtitizing" (identifying a quantity without counting using a one to one correspondence).
Introduction to Problem Solving for Grades 2 - 6: March 14, 21 & 28
Create confidence in your students so that the transition from arithmetic to algebra is a small step rather than a huge leap. Learn the fundamentals of drawing models to solve problems. Additional problem solving methods will also be presented. This program is geared for the 2-6 Teacher.
A unique aspect of SMARTTraining webinars is that all participants receive manipulatives, specific to the topic, so that they can experience hands-on learning during the classes. The result is a group of teachers who are ready to go back to their classrooms prepared to teach deep understanding of math concepts following the concrete-representational-abstract progression delineated by the Common Core Standards.
To register for a webinar, visit http://www.singaporemathtraining.com/events/webinars
Another online learning opportunity provided by SMARTTraining are free one-hour introductory webinars to schools interested in implementing either Singapore Math® or Math in Focus®. These webinars are scheduled to meet the needs of the requesting schools and have been provided, already, to dozens of schools.
Finally, SMARTTraining provides ongoing support to teachers who have received prior training from a SMARTTrainer via either Skype or email, at no charge. Some teachers who received training as long as three years ago continue to check in, asking questions and reporting progress.
What do teachers say about professional development by SMARTTraining?
"Incredible! I've received training from dozens of trainers throughout my teaching career. Never have I had a trainer who was more interested in our specific school's needs than this trainer." (5th grade teacher, Salt Lake City, UT)
"The webinar I attended in November provided by SMARTTraining was, by far, the most interactive webinar I've evern done." (Assistant principal, Phoenix, AZ)
"So many math PD days are geared to teachers of older grades. SMARTTraining gave me, as a 1st grade teacher, dozens of ideas to use in my classroom immediately." (1st grade teacher, Dallas, TX)
"I never understood the importance of asking the right questions in math class until I spent 6 hours with SMARTTraining." (3rd grade teacher, Richmond, VA)
About SMARTTraining
SMARTTraining, LLC, (http://www.singaporemathtraining.com), is an internationally recognized provider of professional development in the math methods used in the country of Singapore. Founded in 2005, SMARTTrainers have worked with schools in 43 of the 50 States, met with and been trained by professors, teachers, and Ministry of Education members from Singapore, and been invited to work with numerous schools in European and South American countries. SMARTTrainers also present workshops throughout the United States and provide on-site training for schools desiring help with their math programs.
About SMARTTrainers: Visit http://www.SingaporeMathTraining.com to view biographies of all SMARTTrainers and to receive information regarding on-site training. To get more information regarding SMARTTraining, call (602) 570-1942.
"Singapore Math" is a registered trademark of Singaporemath.com, Inc.