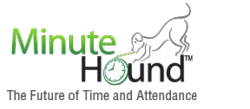 It is the most cost effective solution for multiple branch businesses.
New York, NY (PRWEB) February 20, 2013
According to the American Payroll Association, U.S. businesses lose $148 billion per year due to inefficient time and attendance accounting practices. It is estimated that businesses overpay between 2 to 8 percent of total payroll due to outdated and poorly managed time and attendance systems.
Major issues such as employee time theft, data entry gaps, and manual timekeeping, hamper a business's growth. They also expose a business to damaging employee law suits.
Businesses with remote locations are further challenged to efficiently capture and consolidate timekeeping data from multiple sites. Some employees may "float" from one location to the other, placing additional demands on manual time and attendance systems. Often the payroll accounting for multiple locations is done manually, and is therefore prone to administrative errors, which can significantly impact a company's bottom line.
MinuteHound, the recognized leader in web-based time and attendance systems, has developed the most powerful and cost effective timekeeping solution for businesses of all types and sizes.
Utilizing MinuteHound's cloud-based attendance software and biometric time clock, employees sign-in and sign-out by swiping their finger across a scanner. The biometric scanner validates the employees fingerprint, automatically updates the software, and immediately updates the information on the web portal. This eliminates outdated time clocks, manual updates, costly manual errors and the potential for time theft.
The industry leading MinuteHound time and attendance solution consists of the following three powerful, yet simple, components:
Biometric Time Clock - Scans an employee's fingerprint and automatically updates the cloud-based software. Connects via USB port to any computer up to 54-feet away. Also compatible with most point-of-sale (POS) systems.
Time Clock Software- All employee related data is stored in the cloud. Cloud storage ensures data is never lost in the event of a local disaster. The software features a redundancy which protects data even during temporary internet access outages.
Web Portal - The web portal is automatically setup upon purchase. The web portal allows management to log into a password secured site to view and edit timekeeping information. The portal is available from anywhere and at any time via a computer connected to the Internet.
MinuteHound is the only cloud based biometric time and attendance system that supports multiple branch clocking-in and clocking-out. It is the most cost effective solution for multiple branch businesses.
MinuteHound Contact Information
Website: http://www.MinuteHound.com
Email: info (at) MinuteHound (dot) com
Phone: (800) 351-7237