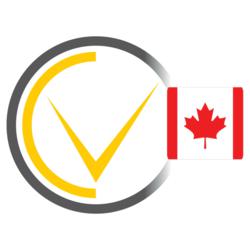 Popular on-line electronics store projects a 15 percent sales increase for the upcoming holiday.
Edmonton, AB (PRWEB) February 07, 2013
Valentine's Day is one of the biggest gift-giving holidays of the year with consumers doling out extra cash in 2013 just to put a smile on their loved ones face. According to the latest survey from the National Retail Federation, consumers will spend about $131 on gifts—that's slightly up from last year.
Also up this year is the amount of people purchasing their gifts on-line. More than 25 percent of shoppers will shop from the comfort of their own home. One e-commerce merchant, Computer Valley, is expected to reap the benefits of the holiday from such purchases. While candy, jewelry and flowers are associated with the holiday of love--for the man in your life, nothing says "I love you" than a fancy gadget to entertain him.
For those who haven't figure out what gift to get that special person in their life, Computer Valley can help. This week it announced its most popular gift ideas. With more than a half a million products to choose from, consumers are sure to find something to make this Valentine's Day memorable from Computer Valley. They are fully prepared to handle the last minute orders with extra customer service reps on board working around the clock. Computer Valley provides extra fast order processing and same day shipping for the last min buyers. Please visit their website for more information.
Top 5 Gift Ideas
1. Flat Screen Televisions
Let's face it. Who doesn't enjoy watching a good show or game on the tube? With televisions priced as low as $104, the prices can't be beat. Presently, the merchants Combo HDTV are very popular with the consumer simply because it eliminates the need to purchase an additional DVD player.
2. Tablets
The sleek, lightweight design of a PC tablet offers convenience and easy access when on the go. With touch screen capability and easily controlled with a digital pen or stylus, surf the web anytime and anywhere. Tablets can be purchased on-line at Computer Valley for as low as $92. Presently, the company's Asus EEE Pad and Acer Iconia are very popular among home users due to their ability to perform everyday tasks. For ultimate durability and performance, the company's Lenonvo Ideatab has been well received by its business users.
3. MP3 Players
Looking for a lightweight, portable way to listen to your favorite tunes on the go? An MP3 player is the way to go. The player fits easily in a pocket and can store several hundred songs for listening pleasure. At Computer Valley, its SanDisk Sansa has been well received by customers. It features an FM tuner, voice recorder, FM recorder—along with its MP3 playback feature. The company's players start as low as $16.
4. Desktop Computer
With a desktop computer, the possibilities are endless. Surf the web, watch television on-line, play games, work on written projects—all from the comfort of home. The company's all-in-one desktops rank well among users. They offer top-notch performance along with touch screen capability. The product also won't clog up desk space. Average prices start around $750.
5. Camcorders
Capture memories with this item so that they last a lifetime. From there, burn them to a DVD or post on-line to share with family and friends. Popular with customers are the company's mini camcorders. They are approximately the size of a typical cell phone, allowing the user to carry it anywhere and shoot HD video. Some come water resistant, making it possible underwater photos. Prices start as low as $36.
About Computer Valley: Founded in October 2009, the Canadian-based company is the ultimate destination for consumers searching for a huge selection of computer products and other electronics. From popular brand names to unique gadget finds, Computer Valley has over 500,000 products to choose from. Its merchandise comes brand new, directly from the manufacturer. The on-line merchant offers not only customer service that can't be beat but also competitive prices for consumers on a budget.
Media Contact:
Hasnat "Robin" Jamil
Computer Valley Co-Founder
E-mail: robin(at)computervalley(dot)ca
Phone: 1-800-881-6577 ext: 102
Website: http://www.computervalley.ca/
Facebook Page: https://www.facebook.com/computervalleyca
Twitter Page: https://twitter.com/computervalley
INTERVIEWS ARE AVAILABLE TO THE MEDIA UPON REQUEST.