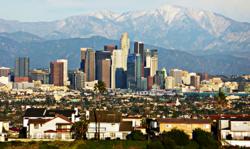 Los Angeles, CA (PRWEB) February 07, 2013
Moving on your own can be one of the most difficult and frustrating tasks a person has to endure. For some, moving consists of calling a few friends, getting a big truck, and packing it to the brim. While this is a good way to move in a pinch, it is best to leave moving to a professional moving company. I've included a few moving tips to help get you packed and moving without breaking a sweat or breaking the bank.
Finding the Right Price
If you do decide to pay for a moving service, you'll want to pay for the best service, otherwise, what's the point? In order to find the fairest price for your move, there are a few things you can keep your eye out for. The first thing to look for is a moving company that offers a no obligation price quote. This is a great way to compare offers without signing any documents or putting any money down. Additionally, you can look for a moving company that provides on site estimates. On site estimates give you an itemized list of your charges, so you know full well what you are being charged for and why you are being charged for it.
Getting the Safest Move
A moving company should be prepared to move any object you have, no matter how fragile or large it is. This being said, there is no point in hiring a moving company that has less than adequate equipment on hand. Some things to look for that indicate quality service include: dollies, crates, strong wrapping paper, and moving blankets. These supplies are just the tip of the iceberg, but they will show you that the company you've hired is prepared to meet any of your moving needs.
Storing Your Things
One of the biggest things that people overlook is the aspect of storing your possessions. Putting things into storage can be a great way to save space and money, especially if you are moving on a budget. The biggest thing to look for in a storage facility is safety. This includes safety from intruders, as well as safety from things like mold, rust, and pests. For security purposes, look for a facility that offers 24 hour surveillance services, so you can have peace of mind knowing your belongings are safe at every hour of the day. To protect against infestations, try to find a company that offers climate controlled units.
Knowing what to look for is half the battle when choosing a moving company. These three moving tips should help you find a company that will get you off the road and on with your life.
Visit Acclaimed Movers & Storage for more information.
Website: http://www.acclaimedmovers.com
Email: sales(at)acclaimedmovers(dot)com
Phone: (888)668-3703