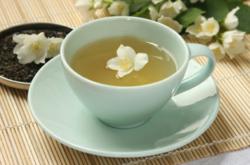 Kanwa Herbal Detox Teas are the ideal compound for detoxification.
San Francisco, CA (PRWEB) February 10, 2013
Today, Zion Health announced the availability of Kanwa Detox Teas at Bee Health E located at 426 East 11th St., in Douglas, Arizona. The active ingredient in Kanwa Healing Mineral Teas is Pure Calcium Montmorillonite (High Grade Bentonite Detox Clay), known for promoting energy and stamina and relieving gastrointestinal disorders such as stomach pain, ulcers, diarrhea, gas and colitis. Montmorillonite clay is known for its extremely high absorption rate and capacity due to its unique molecular structure, making it an ideal compound for detoxification. Clay is a popular homeopathic remedy for protecting gastrointestinal tissues by neutralizing acid or alkaline excess, healing food poisoning issues and regulating bowl function.
Indigenous cultures of Africa and the New World have been using clay as a natural remedy for stomach pain, ulcers, skin reactions, wounds and other maladies long before history was recorded. Scientists are now proving the chemical compounds in home remedies like clay prevent conditions in the body that lead to ulcers, providing an alternative to patients looking for natural ulcer treatment and natural treatment for stomach pain.
Kanwa Healing Minerals Teas are available at select health food stores including Bee Health E, located at 426 East 11th St. in Douglas, Arizona and online at http://www.kanwaminerals.com. Zion Health provides consumers with pure skin and body care products that are 100% vegan, free of parabens, aluminum, and are formulated using certified organic ingredients whenever possible. For more information on Zion Health products, go to: http://www.zionhealth.com.