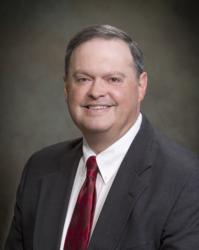 Greenville, S.C. (PRWEB) February 07, 2013
William (Bill) Munley, Vice President of Orthopaedics and Professional Services at Bon Secours St. Francis Health System, has been elected Chair of the Advisory Council of the South Carolina Medical Translational Technology (MedTransTech) Program for 2013-2014.
The Advisory Council oversees all aspects of the MedTransTech Program and consists of representatives from ten partner organizations. Mr. Munley was a key contributor to the establishment of the collaborative program in 2009, and served as Bon Secours St. Francis' representative on the Advisory Council since the program's implementation in 2011. The MedTransTech Program is entering its third year with a budget of almost $1 million and research grants totaling $350,000.
The South Carolina MedTransTech Program is a partnership of academic, healthcare and industry organizations aimed at enabling biomedical innovation, accelerating the transfer of resulting advances to the patient community, supporting biomedical education and outreach efforts, and supporting the regional economy.