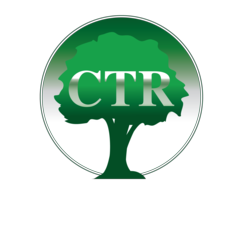 The IRS rewards taxpayers who donate their money to qualifying organizations.
Colorado Springs, CO (PRWEB) February 09, 2013
With the end of the year approaching, CTR's Colorado Springs tax attorney is offering information for taxpayers looking to make contributions to charitable causes for tax write offs.
Charitable contributions are a complicated tax item. The IRS rewards taxpayers who donate their money to qualifying organizations. While this may sound simple, there are a few potential snags to avoid when it comes to the deductions taxpayers face while filing.
First, and very important, is the concept that taxpayers can only claim donations to charities and organizations that qualify to the IRS' standards. A Texas taxpayer looking to donate to the Commerce Humane Society can search the IRS website for their status. However, contacting a Commerce tax attorney can be an easy way to determine how much can be deducted for a given charity and what their standing is with the IRS.
The next charitable contribution information CTR is offering is if a taxpayer receives any benefits for donating to a charitable organization, that person can only deduct their donation less the full value of the benefit received. Taxpayers should always keep receipts of their contributions. The receipts can include any record with the organization's name, the date, the amount and any other proof of exchange. For donations that occur via text message, phone bills serve as the receipt. California residents who would donate to earthquake relief via text message could seek out a Compton tax attorney to ensure the receipt is submitted to the IRS properly.
Additionally, CTR wants taxpayers to know that, the monetary value of the donation is a factor in what kind of proof the IRS requires when claiming donations for deduction on an income tax return. At $250 and above, the IRS requires a bank record, payroll deduction record or a written receipt from the donation, as well as whether any benefit was received by the taxpayer. Texas residents donating to hurricane relief should contact a Corpus Christi tax attorney or CPA to ensure they receive the appropriate paperwork to keep proper records of their donations. If donations exceed $5,000, the IRS will require an appraiser be brought in to determine if the charitable gifts qualify for deductions.
"Not all donations are monetary," says a CTR spokesperson. "Gifts of a non-financial nature can still qualify for deductions. If you make smaller gifts, they can be claimed more easily, but the larger or more expensive the gift, the more complex it'll look tax-wise."
Finally, CTR is offering the following charitable contribution tips. Property and land are to be appraised at close or fair market value. Selling a gift requires the taxpayer to pay tax on any gain in income above the price of the item. Therefore it is important that a tax professional be consulted when dealing with expensive or complicated gift situations.
Charitable donations are an excellent way taxpayers can give back to their communities. It is important, especially as 2012 comes to a close, to ensure that next year's income tax returns are not filed improperly because of these contributions. If taxpayers have issues with donations to any charitable organizations, CTR can help resolve their issues.
CTR offers tax debt resolution and tax services for individuals and businesses across the United States. The company uses a three step program to create personalized strategies to help taxpayers settle their IRS debt. The company offers many services, including: state and federal tax debt resolution, IRS audit defense, tax preparation and bookkeeping.