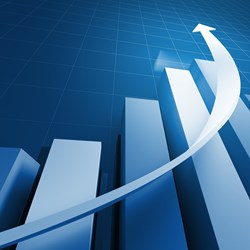 FHA was never meant to be as mainstream as it is today
Orange, California (PRWEB) February 10, 2013
It's official, FHA Mortgage Insurance Premiums will be increasing 10 to 15 basis points according to a Mortgagee Letter released by Carol J. Galante, the U.S. Federal Housing Commissioner.
"This means that a loan that was designed to help lower income families and first time homebuyers just became more expensive," says Chris Apodaca, a California mortgage banker for Broadview Mortgage Corporation. This increase is one of many that have occurred over the past few years, according to Apodaca.
According to the Housing and Urban Development (HUD) website, mortgage insurance is offered by the government to "insure approved lenders against losses on
mortgage loans."
With the recent mortgage crisis, the Federal Housing Administration (FHA) has stated many times that they are on the brink of insolvency due to the high amount of claims that the federal government has had to pay on bad mortgages. Federal Housing Commissioner Carol Galante reaffirmed this in a letter to Senator Bob Corker (R-Tenn.) in which she wrote that the Mutual Mortgage Insurance Fund had been "negatively impacted by the legacy loans insured by FHA - particularly those from the 2007-2009 vintages." The mortgage crisis began in 2007.
"As a bank we are starting to look at safe, low cost alternatives to FHA," says Apodaca. "If Commissioner Galante follows through with other items, such as permanent mortgage insurance, low income households will qualify for less. FHA was never meant to be as mainstream as it is today."
According to the most recent data published by FHA, 15.41% of all homes in 2012 were purchased using an FHA loan.