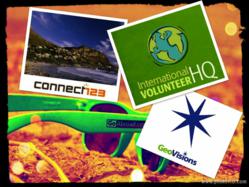 Congrats to Karen on her win of the Connect-123 Internship and Volunteer Programs trip to Cape Town!
Fort Collins, CO (PRWEB) February 07, 2013
GoAbroad.com is thrilled to announce that the first winner of the GoAbroad Cover Photo Contest and Spring Break Giveaway, Karen Cowles, has been selected to receive the Connect-123 Internship and Volunteer Programs trip to Cape Town, South Africa!
GoAbroad launched the Spring Break Giveaway as a chance for students to showcase their best travel photography on GoAbroad's Facebook page, and be entered to win an alternative spring break volunteer trip around the world.
After a month of online voting in January where thousands of votes were cast for each of the Top Entrants, GoAbroad is pleased to congratulate the first Giveaway winner and Plymouth State University student, Karen Cowles. Her winning photo originated from her travels to New Zealand with GlobaLinks Learning Abroad.
Karen initially entered the contest because it "looked like a great opportunity to get abroad again." Ever since her trip to New Zealand, she has had the desire to travel to other countries and experience new cultures.
She is looking forward to her experiences in Cape Town with Connect-123, particularly in regards to exploring the culture. As Karen noted, "having background knowledge in different cultures is a great resource to have as a teacher. It will also be a great opportunity to meet different people!"
For other travelers interested in studying abroad, Karen adds that the best thing to bring on the trip is a sense of adventure:
"Being in a new country provides endless opportunities for exploration. Studying travel guides before you depart is a good way to become familiar with the sites and attractions in your new country. Use this opportunity to step out of your comfort zone and do as much as you possibly can, see as much of the country as possible and come up with innovative and creative ways to stretch your finances to make your study abroad a remarkable experience."
The GoAbroad team offers its congratulations to Karen on her win of the Cape Town volunteer trip, and readers can look forward to following along in her adventures throughout the coming months on the GoAbroad Blog.
About GoAbroad.com
GoAbroad.com has been the web's premier resource for meaningful international experiences and alternative travel opportunities for more than a decade. The site boasts the largest and most comprehensive travel directories available online, while providing the most up-to-date and accurate information on programs available worldwide. GoAbroad.com's GoMedia services also offer a distinct range of internet marketing solutions for international education, including website design and comprehensive social media management.