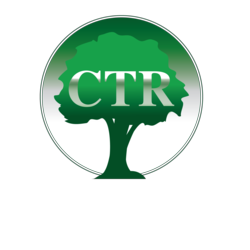 CTR knows some taxpayers in debt to the IRS also find themselves burdened by high-interest short-term payments.
Costa Mesa, CA (PRWEB) February 10, 2013
CTR's Costa Mesa tax attorney is offering information and assistance to those seeking to repay their debt in a monthly payment plan. Taxpayers interested in this repayment option are encouraged enter into an Installment Agreement with the IRS.
CTR advises that taxpayers look into Installment Agreements as a common and viable method of repayment of IRS debt. Installment Agreements are programs in which the taxpayer agrees to pay their tax debt to the IRS in monthly payments. There are several different Installment Agreements that can be entered into, determined by the specific conditions of the taxpayer's debt.
CTR's first type of recommended Installment Agreement is a Streamline Installment Agreement ("SIA"). A California taxpayer can seek out a Covina tax attorney to confirm that they qualify for this type of agreement. Qualification guidelines require that a taxpayer have an assessed balance of less than $25,000.00 and be able to pay off their entire balance within a 60 month period. No financial documentation is necessary providing they remain compliant, can afford their monthly payments and keep their balance below $25,000.00.
For taxpayers with several other forms of recurring debt to pay, CTR suggests a Conditional Expense Install Agreement. In addition to tax debt, Conditional Expenses (credit card debt, personal loans, etc.) can cause stress for the taxpayer. This type of agreement allows for the IRS debt owed to be paid within 60 months while still paying off other required expenses. California taxpayers have been advised by Cudahy tax attorneys that they were required to provide financial statements to prove their need to pay the other conditional expenses.
CTR knows some taxpayers in debt to the IRS also find themselves burdened by high-interest short-term payments. Therefore, the Stair-Step Installment Agreement is recommended for taxpayers that are preparing to pay off a large expense such as a car, student loan or child support. This agreement still has a 60 month repayment period, however the amount varies. The first 12 months are paid with a smaller agreed upon amount while the taxpayer pays off their expense. The remaining 48 months of payments are larger, giving the taxpayer ample time to finish repaying their debt to the IRS.
CTR has advice for taxpayers struggling to make consistent monthly payments in the form of a Traditional Installment Agreement. A California taxpayer that was unable to commit to a set monthly payment was aided by Culver City tax attorneys that helped to set up a Traditional Installment Agreement. In this type of settlement, the taxpayer pays off as much as possible for each payment up to the full amount owed. The amount paid is determined by their financial documentation.
For taxpayers unable to pay their entire balanced owed to the IRS, CTR advises taxpayers to enter into a Partial Pay Installment Agreement ("PPIA"). This is a plan that includes a settlement such that the taxpayer will not end up paying off their entire balance. The taxpayer in this arrangement provides full disclosure to the IRS and agrees to a monthly payment to be made for the duration of the statute set by the IRS. This does provide some relief through savings, but the duration of the agreement is set and the taxpayer must make payments until the statute expires.
CTR offers tax debt resolution and tax services for individuals and businesses across the United States. The company uses a three step program to create personalized strategies to help taxpayers settle their IRS debt. The company offers many services, including: state and federal tax debt resolution, IRS audit defense, tax preparation and bookkeeping.