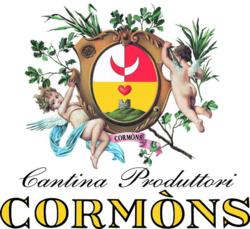 Houston, TX (PRWEB) February 07, 2013
For over 30 years, Carmelo's has brought delicious, classic Italian dishes to Houston, and Valentine's Day Weekend is no exception. In addition to the Valentine's menu, Carmelo's is also announcing a new line of wines and a special until February 12.
Diners have a large variety of options to choose from with the Valentine's menu, starting with the Antipasti. There are five mouthwatering choices, including Carpaccio di Filetto – thinly sliced beef, arugula, shaved Parmigiana-Reggiano, truffle oil, and grilled Ciabatta. Next up is Pasta, and Lobster Ravioli with oysters, shitake mushrooms, and basil pesto is sure to be a popular choice. The entrée's sound just as appetizing, with several options ranging from Ossobuco, to Branzino Siciliano – broiled striped sea bass over sweet peas risotto, and topped with chopped tomatoes. Ending the meal, diners are treated to a scrumptious dark or milk chocolate truffle created by Chocolate Thoughts.
Carmelo's is also announcing that they are adding a new line of wines to their extensive wine list from Cormons Winery. Cormons is located in the heart of Collio in the northeastern province of Friuli Venezia Giulia, and the unique terrain of the region produces some of the finest wines from Italy. Join Carmelo's for a food and wine pairing on February 22 at 7 p.m. The cost is $85 per person.
Until February 12, Carmelo's has a Repeat Customer Appreciation special. Customers who dine at Carmelo's a second time within 24 hours, with a valid receipt, will receive 50% off their entrée. The offer is valid for one entrée only.
For a full Valentine's Weekend Menu and information on the wine and food pairing, please visit the website: http://www.carmelosrestaurant.com.
About the company:
For authentic Italian food in a place where customers are treated like family, visit Carmelo's Italian Restaurant, a 2012 Open Table Diner's Choice, which just celebrated 31 years in Houston. Carmelo's was founded by its namesake, Carmelo Mauro in 1981. The Authentic Italian restaurant features signature dishes such as Ossobuco, red snapper mango over risotto pancake, oysters with champagne reduction, and fettuccine Carbonara. Sensitive to client's wishes Carmelo has also introduced delicious Gluten friendly menus. The restaurant also offers a wide selection of wine, beer, cocktails and hors d'oeuvres. Carmelo's has been recognized for its impeccable selection of wines and has received the Wine Spectator Award of Excellence numerous times. Carmelo's is also available for private parties and catering. Carmelo's Italian Restaurant is located at 14795 Memorial Drive in Houston and 504 E. 5th. St. in Austin. For more information, call (281)-531-0696 or visit the website.