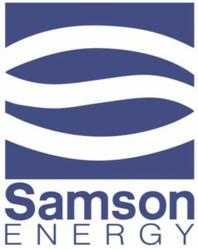 WellEZ has offered automation and consistency among our reporting, which allows me to do my job so much more effectively.
Houston, Texas (PRWEB) February 07, 2013
Introduction
Samson Energy, based in Tulsa, Oklahoma, is an oil and gas exploration and production company having key assets in the Gulf of Mexico, Texas, and Louisiana.
Samson had utilized license-based enterprise reporting software for drilling operations and Microsoft Excel for other field operations. In order to transmit operations reports and performance information from the field, Samson employees and contractors used Windows-based laptops and a wireless air-card or satellite internet connection.
Project Goals
As Samson sought to standardize their field reporting practices, their main requirements were:

A process that could be quickly implemented, to avoid reporting interruptions
Minimal hardware investment and maintenance
Ease of use/minimal training
Ease of access, company-wide
Customization and Conformity to existing Samson reports
Rationale
Samson Energy selected WellEz as their field reporting software vendor. WellEz was the best fit for Samson and allowed them flexibility in continuing and growing future operations.
A driving force behind the decision was the fact that WellEz requires no capital investment in servers or software licenses. WellEz provides field reporting in a cloud-based business model, meaning Samson only pays for reporting software when rigs are active. Best of all, Samson can easily scale-up operations and accurately anticipate any future costs. Conversely, if rig activity declines, so does the price of reporting software. WellEz freed the company from the risk of paying for software licenses that would later go unused.
Another important factor in selecting WellEz was the minimal learning-curve required to use the software. WellEz was designed with a simple user-interface, and intuitive, color-coded buttons that would allow Samson field users to create complete, accurate reports without any extensive training.
Samson saw benefit in the fact that they could retain their old report formats (from previous software vendors) that employees were already accustomed to. This made the change simple, and allowed seamless historic comparison with future projects. Additionally, the WellEz system gave Samson the flexibility to update these report templates and input fields on the fly, without any expensive consulting costs.
Implementation
Samson chose to begin reporting operations in WellEz in mid-2012. They scheduled a phased-roll out plan and chose to test and train field personnel weeks before they began using the system.
The phased roll-out was especially convenient, because it allowed Samson the ability to acclimate to the new reporting system before incurring any costs. Since WellEz is a pay-as-you-go service, they could enter test reports and schedule training for field personnel without being charged. Once projects began, costs could easily be allocated to individual wells.
Since WellEz operates using a fully-customizable SQL database, Samson was able to tailor the report fields within the software to capture everything they needed. In addition to the online web-portal, WellEz offers an offline remote tool that captures data when users aren't able to connect to the internet, and then transfers it when the connection is available again.
The field reporting software was very well received by Samson field personnel. Among the praises were complimentary training, 24/7 tech support, and the easy-to-use interface for entering data. Admin users also appreciated how the system automates daily tasks, like generating and e-mailing reports. WellEz offers online training documentation to make the implementation process even easier.
"I'm so glad that we chose to use WellEz for all of our operational reporting", said Dana Colley. "WellEZ has offered automation and consistency among our reporting, which allows me to do my job so much more effectively. I can now focus on data-analysis to improve our performance instead of tracking down field reports or manually generating analysis statements from various software sources."
Current Status
WellEz has helped Samson Energy continue to capitalize on their success. WellEz provides continual support and upgrades to their reporting package that will help support Samson as their needs change and they continue to grow.