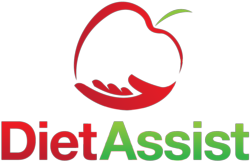 Don't Put Your Brain on a Diet says DietAssist
London (PRWEB UK) 7 February 2013
The study followed 420 overweight men and women in Spain in a 20-week weight loss programme. They were split into two groups. They had a similar diet, sleep, calorie intake and exercise.
However, the timing of their lunch, their main meal of the day, was different. One group ate before 3 p.m. daily, while the other did so after 3 p.m. It was noticed at the end of the study the late eaters had lost significantly less weight and had an increased risk of diabetes.
Even though the timing of your meals appears to play a role, DietAssist maintain that how the brain reacts when someone goes on a diet is far more problematic.
Paul Howard, from DietAssist, explains why. "When the brain detects a drop in calorie intake it starts fighting against you. It does this because it believes that it is helping you to survive by doing so. It goes into what is known as 'famine' mode. When this happens your brain adjusts the hormones in your body to make you feel hungrier. It also enables you to eat more before feeling full and crucially it lowers your metabolic rate so you need fewer calories a day after a few weeks than you did when you started dieting. The trick is to fool the brain believing that you are not dieting."
The DietAssist Programme gives dieters a deep understanding about how their mind works, and how to use it to their advantage – whatever diet or sensible eating plan they are using. It aims to help them to take back control over their eating behaviours and teaches them to act more appropriately in relation to food and eating in the future.
Howard said that "Once you have learned how your mind works, you can make informed and easy choices that fit in best with your lifestyle. The best thing is that once you have learned new behaviours, you can't unlearn them."
The DietAssist programme helps dieters strengthen their motivation and resolve and creates the optimum psychological state for success. It is designed to work alongside any weight loss programme or sensible eating plan. It resets the brain to allow more appropriate responses to food.