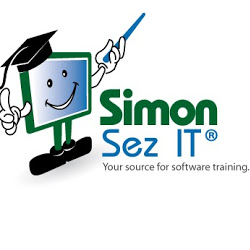 Simon Sez IT has a solid consumer base that spans the globe. The company has serviced 30,000+ satisfied individuals and companies—in over 80 countries—since its founding in 2008.
(PRWEB) February 06, 2013
To coincide with the highly anticipated release of Microsoft's Office 2013 software package, Simon Sez IT SimonSezIT.com, a software and computer training company specializing in on-demand video learning, has launched Learn Microsoft Office 2013. The in-depth Office 2013 training provides over 28 hours of professionally taught sessions—during more than 160 video tutorials—to help new and advanced Microsoft Office users gain expert knowledge of today's most widely used business software programs, enabling them to keep pace with evolving software developments.
With 3 main program offerings already available, Simon Sez IT's Microsoft Office 2013 course focuses on user-friendly learning that's easy enough for beginners to understand while also delivering information of value to those with complex knowledge of Microsoft programs. Already launched Office 2013 training courses include:

Excel 2013: Teaching users to create professional-quality spreadsheets using graphs, tables, formulas, macros, and calculations. Introducing flash fill and data sharing via the SkyDrive as well as worksheet security prior to publication.
Word 2013: Showing time-saving ways to transform text and visuals into sophisticated templates, graphics, tables, and charts. Demonstrating how to add pictures and video from the internet and to open and edit PDFs. Introducing read mode, resume reading, object zoom, collapsible headings, SkyDrive, Simple Markup, and the comments feature.
PowerPoint 2013: Walking users through layouts, themes, templates, and animation to create dynamic slide shows and presentations. Teaching motion paths and shape merges for custom icons and accurately aligned graphics. Showing how to import audio and video, save work to the cloud, and size presentations for different mediums.
Courses also accommodate touch device users. Outlook 2013 and Access 2013 courses are scheduled for release in the coming months.
Simon Sez IT's Office 2013 training is available at simonsezit.com. Training for the previous Office 2010 series is also available at the link. In addition to online videos, the Excel 2013, Word 2013, and PowerPoint 2013 courses each come with MP3 audios that can be played on iPhones or other MP3 devices, and exercise files to help students practice what they learn.
"With the build-up to the release of the new suite of Office software, we've seen new demand from our clients in terms of learning metrics," said Chris "Simon" Calder, Simon Sez IT Company President. "That's why we've implemented quizzes and Certificate of Completions for all Office 2013 courses to help job seekers measure progress and to provide corporations with benchmarks to track employee skills development."
By joining the Simon Sez IT community, learners get instant access to the Microsoft Office 2013 training with a low-priced $197 annual or $25 monthly membership. Members also get free, no-cost access to the company's extensive library of 2000+ tutorials for other widely-used business software and computer skills training, eBooks, how-to articles, and interactive member forums—in addition to their Office 2013 training materials. Discounts are available for companies and institutions requiring multi-user licenses.
About Simon Sez IT:
Simon Sez IT SimonSezIT.com is a leading online training company offering expert yet highly accessible computer training at affordable prices. With content that's available online or on a DVD, courses are suited for both the savvy computer user and beginner alike. Based in Los Angeles, Simon Sez IT has a solid consumer base that spans the globe. The company has serviced 30,000+ satisfied individuals and companies—in over 80 countries—since its founding in 2008.