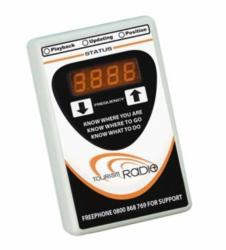 The new Mighty New Zealand Travel guide app gives tourists detailed information on New Zealand's rich history and culture...
(PRWEB) February 07, 2013
Tourism Radio NZ Limited announces the new release of smart phone applications that now make touring through New Zealand and hitting all the best attractions even easier. Six applications can simply be uploaded to discover New Zealand in a whole new way. This tourism company traditionally providing a personal radio tour guide New Zealand wide that acts as a travel partner broadcasting over 2,200 points of interests to adventurers throughout New Zealand now expands its services to mobile devices.
The first newly introduced app named Car Rental Republic New Zealand Travel Guide always knows the travellers location and provides them with well researched local information. Multiple images, points of interest NZ wide and contact detail contacts provide users with all they need to know about where they are in New Zealand. This app can be used offline and doesn't rack up expensive data costs. From Northland to Southland the Car Rental Republic app provides reliable information, directions and suggestions for tourists adventuring throughout the islands.
For those travelling with Interislander ferry, there is now the Interislander Travel Guide app. This app contains over 800 points of interest throughout New Zealand complete with advice on the best places to stay and eat and historical facts. It recommends top attractions throughout both islands and includes top places of historical significance.
Discover New Zealand with the Maui New Zealand Travel Guide. This new travel app is loaded with locally researched travel information so you see the beautiful New Zealand the locals know and love. From scenic highlights to landmarks, cuisine, city/town information and more this newly offered app provides tourists with a rich knowledge base and tips.
The new Mighty New Zealand Travel guide app gives tourists detailed information on New Zealand's rich history and culture including details of Maori influence and natural features. This smart new app holds information on New Zealand's camp best sites and has a "Route" feature which gives precise directions to places of interest.
For those making their way through New Zealand in a motorhome there is a newly created app just for them. The Motorhome Republic New Zealand Travel Guide app contains hundreds of places of interest in hours of high-quality audio and text descriptions. This app ensures that motorhome travellers cover all of the top New Zealand attractions and see as much of this rich country as possible.
The final new app release brought by Tourism New Zealand is the Britz New Zealand Travel Guide. This app holds over 900 points of interest throughout the country. From the best places to wine and dine to sites to park for the night, local landmarks and highlighted information on cities and towns throughout the country; Britz is ideal for the independent traveller who wants to discover their interests in the picturesque land of New Zealand.