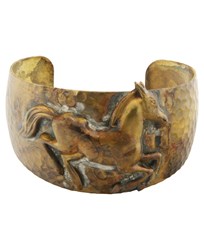 Cultural Elements is an online store dedicated to creating and preserving culture-infused living.
New York, New York (PRWEB) February 08, 2013
Cultural Elements, the online retailer of artifacts, goods and gifts inspired by world cultures and traditions, launched its new line of "Made in USA" inventory this week. This expansion accompanies a significant redesign of the Cultural Elements website to include a new "Made in USA" section, intended for culturally inspired products made exclusively within the United States.
Cultural Elements launched its redesigned store with more than 225 American-made items ranging from handmade jewelry to home décor to inspirational artwork. In continuing with the company's "culture-infused" tradition, all of the new inventory was hand selected for its meaningful, cultural identity.
Cultural Elements introduced several Americana-themed pieces that reflect classic country charm, such as handmade rooster statues and bookends, which now appear on the new "Made in USA" page. Cultural Elements emphasized, however, that their expanded lineup not only reflects American tradition, but also includes many USA-made items that touch upon elements of larger, worldwide themes. One example of this trend is the stunning line of glass jewelry centered on the "Tree of Life" motif, a myth which is extraordinarily popular in storytelling traditions in South America, Africa, India and many other world regions.
Cultural Elements intends to use its revamped "USA" section to strengthen existing ties with local artists and craft workers. Their recent product launch contained several items produced right in their home state, including a line of designed inspirational word pillows created by former fashion designer and current NYC resident Alexandra Ferguson. Cultural Elements also unveiled several items of inspirational jewelry created by independent artists and small family-owned businesses across the Eastern seaboard.
About Cultural Elements
Cultural Elements is an online store dedicated to creating and preserving "culture-infused living." Their collection of handmade jewelry, ethnic gifts and goods is inspired by history and cultural styles from across the globe. Cultural Elements is pleased to feature the work of skilled artisans from Asia, India, South America, Africa and now, the United States of America.