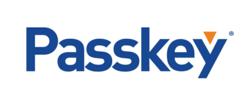 The success of this event can largely be measured by the effectiveness of the hotel booking process during those opening minutes. We witnessed a record online booking rate of 95%.
Waltham, MA (PRWEB) February 14, 2013
When a 40,000+ attendee event like Gen Con is about to open for hotel bookings, the anticipation is like that of a major rock concert. Attendees will have been anxiously waiting for the event's hotel booking website to open, and once it does, everything happens in an instant. This year, in less than 30 minutes after opening the website, over 10,000 Gen Con attendees booked their hotel room online.
"A true citywide convention, Gen Con has produced record-setting attendance each year for the last three years," said Susie Townsend, Senior Vice President for Visit Indy. "The success of this event can largely be measured by the effectiveness of the hotel booking process during those opening minutes. We witnessed a 95% online booking rate, a record, but as importantly, we monitored social media and attendees were tweeting away – they were happy with the booking process."
For over 45 years Gen Con has attracted thousands of gamers to Indianapolis for a four-day event that focuses on fantasy, sci-fi, adventure and hobby games. With record-breaking attendance of over 40,000 at Gen Con 2012, Visit Indy needed to ensure that it was ready for an even larger event.
"High-peak" openings require solid technology infrastructure, so Gen Con deployed Passkey's GroupMAX system, which now includes the full integration of advanced waiting room technology, powered by Akamai. GroupMAX's waiting room capability has now been used in a number of high-profile events including Gen Con, NAMM and the second Inauguration of President Barack Obama.
Like others, Gen Con and Visit Indy's focus on the attendee experience was key to their of their decision to use GroupMAX. And in the age of social media, a poor attendee experience during the opening of a peak event is going to be broadcast publicly. Large event organizers want to provide an elegant booking solution, but they also need one that can support the intensity of high-demand traffic.
"No one really likes to talk about the plumbing. It's not the sexiest part of any system or application," comments Passkey's CEO and President, Greg Pesik. "But investment in infrastructure is key to our ability to support events like Gen Con. There should be no difference in the booking experience for a 100 person versus 100,000 person event."
About Visit Indy
The mission of Visit Indy is to increase Indianapolis economic growth by strategically selling the destination to conventions, meetings, events, and leisure travelers. http://www.visitindy.com.
About Passkey International, Inc.
Passkey (http://www.passkey.com) is the travel industry's leading hotel booking technology for meetings and events. The Company's cloud-based platform, GroupMAX, is used by thousands of hotels, destinations and meeting planners worldwide to manage the hotel accommodation process for events of every size. At the heart of GroupMAX is the ability for group guests to book their hotel rooms online in event-specific booking websites while enjoying multiple stay and upgrade options. With offices in the US, the UK and Singapore, the Passkey global network now includes over 90% of major US and UK Convention and Visitors Bureaus, as well as a wide range of hotels, casinos, resorts, meeting planners, corporations and meeting management companies.