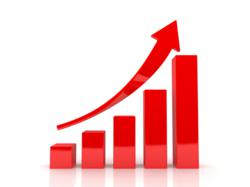 Sunrise, FL (PRWEB) February 06, 2013
Gentech Pharmaceutical, the leader in non-prescription pharmaceuticals, has announced the launch of its' online affiliate marketing program on the Commission Junction network under the management of Experience Advertising, Inc. and is currently accepting applications from all qualified website publishers. The Gentech affiliate program will be implemented on Commission Junction, the global giant in the affiliate and performance marketing industry.
Gentech Pharmaceutical, the most trusted name in designer pharmacology, is a leading online manufacturer and supplier of award winning products ranging from non-prescription pharmaceuticals, shampoos, conditioners and vitamins to functional beverages. Gentech works to redesign exclusive versions of popular over the counter and prescription medications, amplifying the positive effects and minimizing negative or undesirable side-effects. Known primarily as a research and development company for several decades, Gentech Pharmaceutical is dedicated to providing the most clinically effective products that are unrivaled in safety and efficacy and will be a trusted company for our affiliates to promote. Gentech Pharmaceutical specializes in a large variety of prescription medicine alternatives, prized for their superior results in treating weight loss, anti-aging, diabetes, and attention deficit disorder (ADD). Products such as "ADDTabz", compared to popular prescription ADD medication "Adderall", work to improve memory, concentration, focus, problem solving, and other cognitive abilities. Other products include PhenTab, Gentech's answer to popular pharmacological diet pills such as Phentermine. PhenTabz work to boost metabolism, suppress appetite, increase energy levels, and promote thermogenesis and fat burning.
With the latest and most effective marketing resources available to their affiliates, Experience Advertising, a full service internet marketing agency and leader in affiliate networking, is able to provide its clients with innovative strategies to expand their marketing capabilities and grow their affiliate base. "We are extremely excited to be working with Gentech Pharmaceutical and look forward to developing and managing their affiliate program on Commission Junction. Experience Advertising is recognized for its cutting edge marketing strategies and recruiting techniques and our ability to attract qualified affiliates and super affiliates who in turn deliver excellent revenue to our clients' websites." remarked Evan Weber, CEO of this award winning affiliate management agency recognized for its ability to leverage 1000′s of established super-affiliate relationships, as well as 1000′s of niche affiliate relationships, on behalf of their clients. For those interested in becoming a web publisher in the Gentech Pharmaceutical affiliate program on Commission Junction, the following benefits are currently being offered:

Average order size of over $100
30% commission entry level commission
60 day cookies
Performance based commission increases available
Dedicated affiliate managers
Vast array of creatives
Custom banners available upon request
Perks and bonuses for top selling affiliates
World class research and development credentials and more than 25 years in the pharmaceutical industry have made Gentech a world leader in designer pharmacological alternatives. With Experience Advertising managing their affiliate program on Commission Junction, Gentech Pharmaceutical is in position to extend its marketing reach exponentially while motivated publishers will be offered an opportunity to participate in one of the most profitable and exciting affiliate programs currently available.