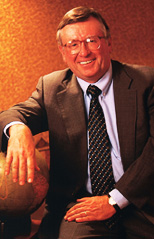 In this second national security novel of a series, readers also love Dr. Caitlin O'Connor as she develops and takes control in her own way."
St. Helena, CA (PRWEB) February 07, 2013
Gold medal thriller author Robert Cook, today announced that the success of his original national security novel, "Cooch," has been followed by the second in the series entitled "Patriot and Assassin." Buy Patriot & Assassin:
Patriot and Assassin places the male protagonist, Alejandro "Cooch" Cuchulain, at the heart of a plot to release nerve gas in one of our nation's busiest stadiums, then later into the sadistic hands of the terrorist who planned that attack. Cooch has emerged as one of the most unusual killers, with a combined bent towards both Wall Street and special ops warfare. The novel positions itself as the thriller for thoughtful readers interested in observing strong, complex characters meeting complex worldwide challenges.
"In addition to the fan base created for male protagonist "Cooch," author Cook stated that "readers also love the female protagonist Dr. Caitlin O'Connor as she develops and takes control, in her own way, from one novel to the next."
"Patriot and Assassin" storyline has Cooch leading a Rhodes Scholar former Seal, a stunning MacArthur-winning physicist, a former USMC Master Sniper and the former director of the CIA's special operations unit, now working in the White House. Together, they engage a large contingent of Al-Qaeda while working to improve the life of Muslims.
Inspired by Arab Spring evidence that Middle Eastern culture will be transformed positively when Muslims are convinced that transformation is in their self-interest, "Patriot and Assassin" uses the proven lessons of the Enlightenment period to expedite that transformation. More than simply sex and violence advance the story. The novel incorporates strong character development and powerful, thoughtful dialogue to drive this politico-thriller at a breakneck pace.
The character team neither disdains violence on this journey to improve, nor avoids using the latest technology to make both the journey and the violence easier. Action flows seamlessly from Texas to Washington to Morocco to Yemen and back.
Both novels are offered from Royal Wulff Publishing and Robert Cook Novels.
About Robert Cook
Robert Cook is a shooter, soldier, entrepreneur, philanthropist, venture capitalist, vintner and now author. A United States Army Vietnam veteran, he attained the rank of Major and holds the parachutists badge, Bronze Star Medal and the Army Commendation Medal.
Mr. Cook is an active philanthropist. He endowed the Robert E. Cook Honors College of Indiana University of Pennsylvania that was recently covered in Donald Asher's book, "Cool Colleges for the Hyper Intelligent, Late Blooming and Just Plain Different". http://www.iup.edu/honors. He is currently active in its support, particularly for Achievement Funds used for assistance in study abroad and supporting low-paying, but valuable, internships.
Cook was named the Ernst and Young Entrepreneur of the Year for the Metropolitan Washington, DC Region in 1987.
Originally of Altoona, Pennsylvania, Cook holds a BS in Mathematics from Indiana University of Pennsylvania and an MBA from the George Washington University.
Media Contact:
Stacey Radinger
Sradi93466(at)aol(dot)com
Robert E. Cook
PO Box 853
St. Helena, CA 94574