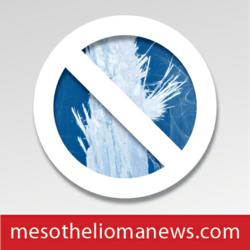 Dr. Black has been on the forefront of asbestos care as part of the Libby medical community.
LOS ANGELES (PRWEB) February 07, 2013
The mesothelioma law firm of Baron and Budd is excited to announce that Brad Black, M.D, Medical Director and CEO of the Center for Asbestos Related Disease (CARD) will be a featured speaker at the 2013 Asbestos Disease Awareness (ADAO) Conference. Dr. Black will be presenting a conference session entitled: "Update from the Center for Asbestos-Related Disease." Baron and Budd is a platinum sponsor of ADAO and is excited to hear from Dr. Black and learn about his extensive work in the asbestos community and asbestos-related medical research.
"Dr. Black has been on the forefront of asbestos care as part of the Libby medical community," said Russell Budd, founder and managing shareholder at Baron and Budd. "He is an obvious choice for a presenter and brings a wealth of knowledge and an in-depth background that few can match."
Dr. Black has served in his current position at CARD in Libby, Montana since 2000 and has been a physician in the Libby medical community since 1977. He became the Health Officer of Lincoln County in 1984.
Libby, Montana was the site of a now infamous asbestos mine that caused hundreds of deaths and thousands of illnesses. As a physician based in the mining town, Dr. Black has treated thousands of patients and developed an extensive working knowledge of the Libby amphibole asbestos disease. CARD continues to treat the population of Libby for Amphibole exposure and other asbestos-related diseases.
Dr. Black presented at the National Institute of Health/National Cancer Institute on the occurrence of progressive pleural fibrosis and mesothelioma among the Libby population. He has since expanded his research focus and contributed to multiple professional journal publications including the National Institute of Environmental Health Science. In 2010, Dr. Black became an adjunct professor at the Mount Sinai School of Medicine in New York City.
The ninth annual 2013 ADAO Conference, "The Asbestos Crisis: New Trends in Prevention and Treatment," takes place March 22-24, 2013 at the Crystal Gateway Marriott in Arlington, Virginia. The conference will feature a multitude of honorees and speakers and will center around four key topic areas: patient advocacy, prevention, medical advancements and a global ban on asbestos. Linda Reinstein, CEO and co-founder of ADAO, decided to include a new session to address the dangerous effects associated with asbestos in the aftermath of natural disasters due to Hurricane Sandy.
The mesothelioma law firm of Baron and Budd is honored to be a platinum supporter of ADAO and looks forward to Dr. Back's session at the 2013 conference. The law firm is a devoted supporter of ADAO and would like to encourage others to support the organization in its efforts to raise public awareness about the dangers of asbestos exposure. This is the second consecutive year that the Baron and Budd has been a platinum sponsor of ADAO.
The learn more about the 2013 ADAO conference, visit: asbestosdiseaseawareness.org/global-events/2013-adao-conference
To learn more about Dr. Brad Black, visit: http://www.libbyasbestos.org/card/staff.cfm
To learn more about Baron and Budd, visit http://www.mesotheliomanews.com