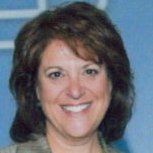 Bringing in Jill is a significant step for Symon, as alliances and channel sales are critical to our overall growth plans in digital signage.
PLANO, Texas (PRWEB) February 07, 2013
Symon Communications, a leading global provider of intelligent visual signage solutions, has added Jill Tillery as the director of alliances and channels for North America. Tillery has significant experience successfully managing global strategic relationships, and innovative go-to-market channel sales opportunities.
Tillery is responsible for maintaining and aligning Symon's alliance and channel relationships, focused on achieving mutually strategic goals and driving revenue. Tillery's past experiences as a global alliance director for HP and EDS include strategic partnerships with Microsoft, Intel Corporation and VMware. Under her leadership, the EDS/Intel alliance became Intel's model for all service providers. Tillery holds a bachelor's degree in business administration and accounting from Gettysburg College in Pennsylvania.
Steve McCullough, Symon's senior vice president of North America sales, commented: "Bringing in Jill is a significant step for Symon, as alliances and channel sales are critical to our overall growth plans in digital signage. Her track record of success in managing strategic relationships will undoubtedly make a significant contribution toward Symon's success."
About Symon
Symon Communications, Inc. helps organizations engage, inform and influence their audiences through intelligent visual solutions. As the global leader in enterprise-class media applications, Symon powers more than one million digital signs and displays, delivering real-time information, insight and relevant content for critical contact center, supply chain, employee communications, hospitality, retail and other public-facing applications. Symon gives customers a single point of accountability for all visual communication implementations, along with a state-of-the-art, fully integrated and proven content management system. Founded in 1980, the company is headquartered in Plano, Texas, with international operations located in Hemel Hempstead, U.K., and additional offices in Las Vegas, Nev., St. Peters, Mo., Pittsford, N.Y., Dubai, U.A.E., and New Delhi, India. Additional information is at http://www.symon.com.
###
Media Relations Contact: Joy Jennings | jjennings(at)symon(dot)com | 972-543-9505 direct
Sales Contact: Symon Direct | sales(at)symon(dot)com | (877) 796-6634