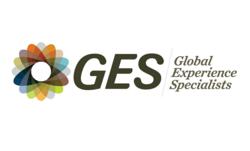 GES has a proven track record in servicing UBM Live shows, and our exhibitors, to a very high level with its innovative exhibitor support programs.
LAS VEGAS (PRWEB) February 07, 2013
Global Experience Specialists(GES), a leader in exhibition, event and entertainment experiences announced that global B2B events organizer UBM Live has awarded the GES Global Network an extensive portfolio. The two-year agreement began in January 2013 and includes 30 shows covering six countries and 17 venues. GES will provide a variety of services including the delivery of shell scheme, electrical, furniture, and carpet. The portfolio is comprised of leading industry shows such as CPhI Worldwide (including ICSE, PMEC, Innopack), Protection & Management Series (including IFSEC, Facilities Show, Safety & Health Expo and Firex), MEDTEC Europe, Ecobuild and Fi Europe.
Simon Foster, CEO of UBM Live, explained the reasoning behind UBM Live's decision: "UBM Live events receive a consistent level of quality services from GES across Europe. GES has a proven track record in servicing UBM Live shows, and our exhibitors, to a very high level with its innovative exhibitor support programs. We are pleased to partner with GES as they drive service with an ethos of continuous improvement."
Securing the exclusive agreement for the UBM Live portfolio in the U.K. and for particular shows in mainland Europe is consistent with GES' global strategy to serve show organizers, exhibitors, congress organizers and venues with a consistent level of service wherever they may choose to take their business, worldwide.
"We have focused our attention on making exhibitors' journey as easy as possible by providing innovative products and services," said GES Executive Vice President of International Jason Popp. "We look forward to working in partnership with UBM Live to ensure exhibitors get the best attention and service no matter where they exhibit in the world."
About GES
Global Experience Specialists, Inc. (GES), a Viad Corp (NYSE: VVI) company, is a leading marketing agency that produces exhibitions, events, exhibits and retail environments. GES provides a wide range of services, including turn-key official show services, cutting-edge creative and design, marketing and measurement services—all with an unrivaled global reach. GES partners with leading shows and brands, including Spring Fair Birmingham, International Woodworking Fair, CONEXPO-CON/AGG and IFPE, Bell Helicopter, Genzyme, L'Oreal, Warner Bros., and Simon Property Group. GES' National Servicenter℠ has been recognized with certification under the J.D. Power and Associates Certified Call Center Program℠ for the past five years, and for the third year in a row, Ad Age has named GES as one of the "World's 50 Largest Agency Companies." For more information, visit ges.com or the GES blog at defyingconvention.ges.com.
About UBM Live
UBM Live connects people and creates opportunities for companies across five continents to develop new business, meet customers, launch new products, promote their brands and expand their markets. Through premiere brands such as CPhI, IFSEC, TFM&A, Cruise Shipping Miami, the Concrete Show and many others, UBM Live exhibitions, conferences, awards programs, publications, websites and training and certification programs are an integral part of the marketing plans of companies across more than 20 industry sectors.
GES Media Contact:
Detra Page
702.263.2755
dpage@ges.com
UBM Live Media Contact:
Caitlin Read
+1 609 759 4735
caitlin.read@ubm.com
###