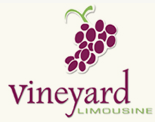 Temecula, CA (PRWEB) February 21, 2013
Vineyard Limousine, one of the leading providers of chauffeured transportation for private wine tours in the Temecula area, is pleased to announce special pricing on the popular Ford F550 limo buses. These exciting party vehicles are designed to comfortably accommodate up to 20 passengers for a fun day of wine tours of one of California's touted wine regions. The Ford F550 limo bus is available for rent by the hour for full or partial day of wine tours.
The Ford F550 limo bus is a true entertainment hub, ideal for a group wine tour of the region. For guests' convenience and entertainment, the vehicle features a wet bar, a 40-inch LCD television, DVD and CD player with surround sound, and fiber optics with strobe lights. The Ford F550 limo bus provides all of the comforts of a traditional stretch limo, with plenty of room and entertainment to keep a large group in a party mood throughout the wine tour.
Vineyard Limousine professional chauffeurs are happy to provide exceptional service during a day of wine tours in the F550 limo bus. No matter what the occasion, Vine Limo specializes in getting clients where they need to go, safely and promptly, while having fun along the way. With the special rates currently offered by Vine Limo on the largest vehicle in their fleet, clients do not need a special occasion to enjoy the perfect wine tour.
In addition to large-group wine tours in the Ford F550 limo bus, Vineyard Limousine also specializes in small, private wine tours, chauffeured transportation for a night out, or airport transportation. The company features an exceptional fleet of luxurious vehicles, from luxury sedans, to the Ford F500, ideal for all limo needs. As a specialist in wine tours, Vine Limo is the ideal choice for transportation in the Temecula area.
For rates and to book a chauffeured wine tour in an F550 limo bus, call (760) 644-6515, or visit http://www.vinelimos.com.
About Vineyard Limousine
Vineyard Limousine offers far-reaching luxury transportation service. The company provides unparalleled service to San Diego County, Los Angeles, Riverside and Orange County. Vineyard Limousine has a variety of limo packages and seasonal limo specials available that fit within any budget. Vineyard Limousine are experts in providing wine tasting tours of the Temecula Valley, have been in business for 10 years, and promise an unforgettable and tailored experience.