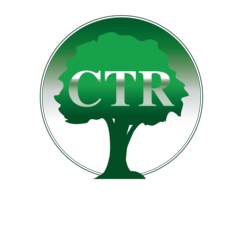 We want to help more taxpayers get out of debt with the IRS.
Dallas, TX (PRWEB) February 15, 2013
CTR has recently announced it's new investigation program aimed directly at helping taxpayers who are having problems with the IRS. Taxpayers use CTR's professional tax firm services to eliminate their tax problems and get relief from the inability to pay their back taxes. CTR is now offering a special deal on it's financial investigation program, the most important step to getting help with taxes.
"We want to help more taxpayers get out of debt with the IRS." Said a CTR Spokesperson. "It's as simple as that. Our financial investigation gathers all the information necessary in the tax relief process. Our special deal will make it easier for taxpayers to get tax resolutions."
CTR is offering a new flat rate of $499 for a tax investigation with the hope that more delinquent individuals will come forward to get help. The investigation will determine a client's Reasonable Collection Potential based on the information the client provides, and the information gathered from the individual's IRS master file. CTR's IRS problem solvers conduct the thorough investigations, then report their findings to their clients and recommend the next step.
"After our Investigation Program is complete, you will know the specifics of your problems with the IRS," a CTR Spokesperson said. "Our experienced income tax attorneys will provide guidance about your case, but there's no obligation to continue with our services."
Taxpayers can negotiate with the IRS for a resolution, but hiring a professional tax company enables individuals to have experience and knowledge of the IRS tax code. "Getting help from a tax attorney with IRS problems is like getting help with a toothache from a dentist," said a CTR Spokesperson. "You could pull the tooth out yourself, but why not have a professional do it and make the process painless? Our financial investigation program will help make the tax relief process painless."
CTR's financial investigation will discover any missing income tax returns, refunds or credits from previous returns. The investigation will also yield the differences between what the individual's finances are and what the IRS has on file. Using that information, the CTR tax professionals will be able to determine what tax resolution plan they are eligible for and should request.
CTR offers tax debt resolution and tax services for individuals and businesses across the United States. The company uses a three step program to create personalized strategies to help taxpayers settle their IRS debt. The company offers many services, including: state and federal tax debt resolution, IRS audit defense, tax preparation and bookkeeping.