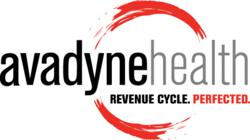 San Diego, CA (PRWEB) February 12, 2013
This year HIMSS named Lincoln Fish, Senior Vice President of Sales and Marketing at Avadyne Health, as its recipient of the 2012 HIMSS Evelyn Award. This award honors individuals who exhibit strong leadership, professionalism, and a passion for evolving the medical banking movement. The Evelyn Awards are named in honor of Evelyn Casillas (1958-2008), the co-founder of the Medical Banking Project, whose passion and excitement for this cause lives on through this award. The HIMSS Board of Directors approved the selection of the award winners at its December 2012 board meeting in New Orleans, LA.
Lincoln's contributions to the Medical Banking community revolved largely around his work as chair of the HIMSS Revenue Cycle Task Force. There, he has spearheaded the development of several thought-leadership whitepapers on patient access and the consumer financial experience. He is currently guiding that team to build a Patient Financial Experience scoring instrument for providers to use with patients.
"Linc's expertise, and his dedication to our industry has always been an asset to us; we could not be more honored that he is this year's Evelyn Award recipient," said Moises Eilemberg, CEO of Avadyne Health. "Recognition like this is evidence of Linc's commitment to driving true innovation and positive change in the healthcare industry."
Lincoln was a Co-Founder of Benchmark Revenue Management prior to the firm's 2012 merger with Avadyne Health. He is a frequent local, regional, and national speaker for HIMSS, HFMA, AAHAM, and NAHAM. Before starting Benchmark in 2001, Lincoln was a successful entrepreneur with significant financial, customer service, and business development experience across a number of ventures. Among these ventures, he was the co-founder of Real Health Laboratories, one of the nation's fastest growing consumer products companies. He also built a real estate software company, and began his career as marketing director for an international technical society. Lincoln is a graduate of the Wharton School of Finance and Commerce at the University of Pennsylvania.
The HIMSS Awards Program recognizes lifetime achievement, scholarship programs, activities or publications with honors going to individuals, groups, and organizations for significant contributions to the Society, their organizations or to the health IT profession. The scholarships are awarded through the HIMSS Foundation to student(s) deemed most deserving as determined by the HIMSS Foundation Scholarship Review Board. All recipients of a HIMSS Foundation scholarship or HIMSS award must be a member or student member in good standing of HIMSS.
HIMSS will honor all 2012 award and scholarship winners at the HIMSS13 Awards Banquet on March 5 from 6:30 – 9 p.m. at the Hyatt Regency New Orleans, Empire Ballroom. Tickets and tables are now available for this black-tie-optional event. Tickets to the Awards Banquet may be purchased through the registration page of the HIMSS13 website. Find out more about HIMSS13 in New Orleans from March 3-7, 2013 at the Ernest N. Morial Convention Center.
"HIMSS congratulates its 2012 award and scholarship recipients for their individual achievements and contributions to their own organization in earning this recognition. We also honor the commitment and expertise of these members who, each day, help move forward our cause to improve healthcare delivery with the best use of information technology and management systems. We are honored to have them as part of our organization and recognize their accomplishments through this awards program," says H. Stephen Lieber, CAE, HIMSS President/CEO.
About Avadyne Health
Avadyne Health is a revenue cycle workflow technology and patient-centric outsourced services firm serving more than 200 hospitals in 30 states. Avadyne services include self-pay billing, third-party claims resolution, denial management, and collection of post write-off accounts. Avadyne technology offerings include denials, A/R, financial clearance workflow, and monitoring tools. Client teams use Avadyne's Next-in-Queue technology to maximize patient access and business office outcomes. The Avadyne team works on the same technology in order to continuously adapt to meet client goals, challenges, and workloads. For more information, visit http://www.avadynehealth.com
About HIMSS
HIMSS is a cause-based, not-for-profit organization exclusively focused on providing global leadership for the optimal use of information technology (IT) and management systems for the betterment of health and healthcare. Founded 52 years ago, HIMSS and its related organizations are headquartered in Chicago with additional offices in the United States, Europe and Asia. HIMSS represents more than 52,000 individual members, of which more than two thirds work in healthcare provider, governmental and not-for-profit organizations. HIMSS also includes over 600 corporate members and more than 225 not-for-profit partner organizations that share our mission of transforming healthcare through the best use of information technology and management systems. HIMSS frames and leads healthcare practices and public policy through its content expertise, professional development, research initiatives, and media vehicles designed to promote information and management systems' contributions to improving the quality, safety, access, and cost-effectiveness of patient care. To learn more about HIMSS and to find out how to join us and our members in advancing our cause, please visit our website at http://www.himss.org.