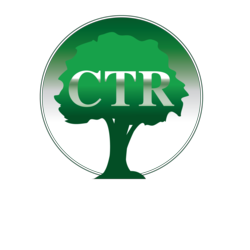 We are excited and ready to help taxpayers with their state tax debts.
Atlanta, GA (PRWEB) February 18, 2013
CTR is announcing its new state tax debt relief program to help more individuals with their state tax debts. The company has provided federal tax debt relief services for individuals nationwide and is excited to expand its services to provide more help to more clients. Individuals with state tax debt can contact CTR for a free-consultation and information about their state or federal tax problems.
"We are excited and ready to help taxpayers with their state tax debts. If you're in debt to your state and are not sure how to proceed, we'll help you to get a state tax payment plan," a CTR Spokesperson said.
State tax debt affects thousands of taxpayers each year. Whether it be circumstances like estate transfer or business taxes, individuals are unable to predict when they may have issues with their state taxes. In addition, it can be difficult for the average individual to find information on getting state tax relief. The new CTR program will help these individuals understand their options and get help.
"Each state has different tax laws, there are not many places even on the internet that help individuals with state tax debt. Our tax professionals pride themselves on helping those individuals get relief." A CTR Spokesperson said.
Much like when the IRS sends notice of a federal lien, states will send notice of tax liens to individual when they begin collection actions. Taking immediate action to become compliant and pay the back taxes will allow individuals to avoid having a lien placed on their bank accounts and homes. However, continuing to fail to take action will cause the state to begin levying from the individual. Levies are the lawful seizure of bank accounts, property and other assets like wages until the debt is collected. CTR has started its state tax relief program to help taxpayers before they need a garnishment lawyer to help them release a levy.
"CTR's new state tax relief program is spooled by it's continuing goal to be the best in the tax resolution business." A CTR Spokesperson said. "We will continue to provide the highest level of services and help the largest number of clients."
CTR offers tax debt resolution and tax services for individuals and businesses across the United States. The company uses a three step program to create personalized strategies to help taxpayers settle their IRS debt. The company offers many services, including: state and federal tax debt resolution, IRS audit defense, tax preparation and bookkeeping.