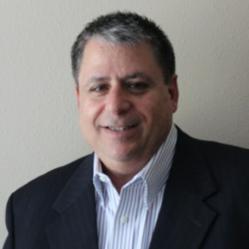 Our goal with 'Franchise Today' is to help educate franchisors by providing volumes of information on the most pertinent issues in the industry
Houston, TX (PRWEB) February 07, 2013
"Franchise Today," the franchise-focused radio show on Blogtalkradio.com, kicks off 2013 with a new multi-part series format featuring some of the most respected names in franchising. Following the recent merger between franchise development companies FranchisEssentials and Franchise Foundry, the platform is now a production of the latter and is poised to continue its growth within the industry.
Hosted by Paul Segreto, president and CEO of Franchise Foundry, the show's new format is focused on presenting the franchise community with best practices and advice on various aspects of management and development. Each series of four episodes will feature industry leaders, experts and key players sharing their unique perspectives on the chosen topic. The first of nine themes centered on marketing and included guests such as CEO of PostNet Steve Greenbaum on promoting your brand and Jeremy LaDuque of ElementsLocal on the challenges and opportunities of online marketing.
"Our goal with 'Franchise Today' is to help educate franchisors by providing volumes of information on the most pertinent issues in the industry," said Segreto. "Over the past four years, we've been able to build a community of listeners both here and internationally that is hungry for knowledge and best practices. I'm excited to be part of a resource that can aid franchise professionals and create success at all levels."
Upcoming Q1 series include February's "Voices in Franchising" featuring IFA President and CEO Steve Caldeira, just before the IFA convention, as well as Nancy Weingartner from Franchise Times; "Franchise Finance & Multi-Unit Franchising" in March; and the fourth annual "Franchise Legal Series" made up of eight parts culminating with the IFA Symposium recap for April and May. Additionally, Segreto is planning six to eight special event broadcasts throughout the year for a total of approximately 60 live shows in 2013.
For more information or to listen to live and archived shows, please visit http://www.blogtalkradio.com/franchisetodayshow.
About "Franchise Today":
Hosted by industry veteran Paul Segreto, "Franchise Today" is a production of Franchise Foundry, a full-service franchise development company. The radio show has grown to thousands of listeners, including international, and focuses on sharing advice and best practices from the leaders of the franchise community. Segreto and his team's goal is to educate franchise professionals and help franchisors succeed at all levels. The new format promises multi-part series throughout the year as well as several special event broadcasts. Franchise Foundry also produces FranSummit, a social media and digital marketing workshop. To listen to "Franchise Today" live or hear archived shows, visit blogtalkradio.com/franchisetodayshow.