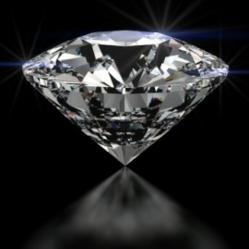 Monroe Wisconsin (PRWEB) February 07, 2013
1. When buying a Rolex watch it is important to know the difference between a real Rolex and a fake Rolex. There are many fake products out there that look exactly like the real thing. It is important to understand just because the label says Rolex does not mean it is a Rolex. One of the quickest and simplest ways to spot a fake Rolex is to look at the second hand. The second hand of a real Rolex has a continuous, sweeping, motion where a fake Rolex will have a ticking motion.
2. When buying jewelry that contains diamonds it is important to know how to spot a fake diamond from a real diamond. There are a few simple tricks that can be done on the spot to know whether a diamond is real or fake. The first test is to take the diamond and put is upside down on a newspaper or another piece of paper that has writing on it. If the words can be read and are legible then the stone is a fake. Diamonds refract light and make it so that the words are not able to be read. The second test that can be done is a weight test. Diamonds are very expensive they are also approximately half the weight of cubic zirconium. If the stone feels too heavy then chances are it is not a diamond and the other tests should be administered to make sure. The third test is to breathe on the stone and see how long it stays fogged up for. If the stone fogs up for more than a few seconds then it is not a diamond. These tests are not fool proof but they are a handy substitute that can be done anywhere. The best way to not buy a fake diamond is to buy a 100% certified diamond from a reputable dealer.
3. When buying gold jewelry it is important to know the difference between gold and gold plated metal. There are some tests that can be performed on the spot to give a good indication of whether the jewelry is gold or another metal. The first thing that should be done is to look for the official marking that labels the gold. This may be hard to find due to wear and tear of the jewelry. While inspecting the jewelry for the official markings look for any discolored areas or areas that have another metal showing through. If there are any major discolorations or another metal showing through chances are that this is not true gold piece. Another test that can be done but is not advised due to damaging the jewelry is bite down on the jewelry. Be careful this can damage the jewelry and or teeth and should be done very cautiously. Gold a very malleable material and will show indentations. The final test that can be done on the spot is to hold a magnet up to the jewelry. If the magnet attracts the jewelry then it is not gold. Magnets do not work on gold. The best option when buying any gold jewelry though is to buy from a reputable dealer. This is the only 100% true way to know that the gold that was bought is truly gold.