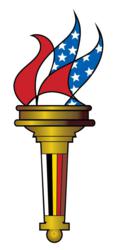 ...this is like waving a red flag in front of a bull-a-rina. I don't recommend it.
Galena, IL (PRWEB) February 07, 2013
Elect A New Congress, super pac for all Americans, commented on the recently announced Karl Rove media buy in Tennessee, in a reported attempt to dissuade Ms. Ashley Judd from running for the U.S. Senate, as reported by CBS.
"We're not sure who he's working for," commented Wm W. Fawell, author and founder of Elect A New Congress, "but it's clear to EANC that Ms. Judd is not only intelligent, but that she can be a very determined woman when she wants to be, and this is like waving a red flag in front of a bull-a-rina. I don't recommend it."
"Karl Rove reported that he went through $300 million dollars in the recent elections," Fawell noted, "and I think the results speak for themselves. It's a different time that has passed Karl by, and if he continues to declare himself the defender of the decentralized Tea/Patriot Party, they had better get used to losing."
"Elect A New Congress on the other hand would extend our hand to Ms. Judd and do our best to share with her the political and economic model necessary to restore Liberty to America," Fawell offered. "It is the same service we would offer to any other candidate or member of Congress wanting to really understand the specific political science of Liberty in government, that is required to re-install a Liberty based government back into the United States of America."
"This is the place we feel all American's want to be, they just don't understand how to get there. And that's our mission at Elect A New Congress. We're here to share Liberty with everyone and let each one make up their own mind. Still, we are confident that Liberty supported will always win," Fawell pointed in closing.
Serfs Up America!