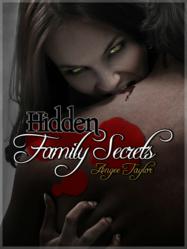 Waco, Texas (PRWEB) February 08, 2013
Angee herself is a single mom that has battled a serious illness for almost a decade and was recently diagnosed with another rare disease. After almost a decade working in the emergency room, Angee now works full time as a nurse in a non-traditional setting. She started to write as a way to let the emotions that come from the wonderful and tragic things that she sees at work, out of her heart and soul. Her writing provides her an outlet, that allows her to continue to work as a nurse and care for the sick and injured. While working as a nurse provides her with the emotions to continue to write and entertain her readers, with the emotions, she puts into her books.
From the mind of Angee Taylor comes a novel with a twist on the typical vampire novel. The reader finds they are able to actually relate with the characters. She not only writes the story but she fills the reader in on the emotions of the characters throughout the book. Making the reader feel like the characters are actually their friends. Her life experiences obviously become part of her books as she draws them into the world her mind has created. The reader becomes attached to the characters in this book.
Hidden Family Secrets is about a young woman who has been struggling for years to find out what had happened to her body to make her so sick. On a trip to finish off her bucket list she finds the answer, only to lead her to more problems years later. A sexy vampire walks into her life, stealing her heart. All the while there is a secret group trying to kidnap her. Her creator was killed before he could explain to anyone why he chose her, so the latent powers in her are yet to be found and unlocked.
The suspense will stay long after the final chapter.
Hidden Family Secrets is the first in a series, Hidden, that will feature Rose and the other characters in the first book of the series. Hidden in Plain Sight will be released soon.