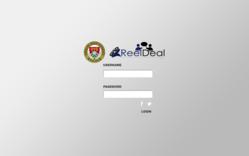 Interesting is the first word that comes to mind when checking out a new startup based in Wheeling, West Virginia of all places...These guys obviously aren't afraid of a big idea. Nibletz.com
Wheeling, WV (PRWEB) February 07, 2013
Reel Deal LLC, an ed-tech startup founded by three Wheeling Jesuit University students, is excited to announce the unveiling of their pitch deck, explainer video and 1.0V prototype. Reel Deal LLC offers a beneficial and unique technology service to universities and their students. Through the use of an Android set top box, Android application and cloud computing, students have the ability to stream up to 1,000 classic Hollywood movies, communicate with one another via a Reddit style message board and stay up to date with their campus for information such as, add/drop dates, cafe menus, event listings, sports tickers, safety alerts or any other important information universities wish to relay to their students. Additionally, Reel Deal's unique split advertisement model allows universities to benefit from the service by gaining an extra revenue source from businesses surrounding their campus.
"We are very excited to finally show the world what we've built and what we intend to do with it. After working on something for so long, being able to show it to anyone and everyone is amazing. We know Reel Deal is something that both the higher education and technology industry will find interesting," said CEO and co-founder Ramee Naja.
From February 10-12th, Reel Deal LLC will travel to Memphis, TN to join over 2,000 technology investors and entrepreneurs at "EverywhereElse.co" the startup conference. Part of the conference involves a video explainer contest, where startups attending the conference can submit a video explaining their product or service. The public can vote on YouTube as to which video they think best describes that startup's business. The top five startups from the YouTube voting contest will be allowed to pitch their startup to the entire conference. Reel Deal's entry in the "Best of Everywhere Else" video contest can be viewed here.
In addition to the explainer video, Reel Deal LLC has released its "public" version of their pitch deck via the Internet. Anyone interested in viewing it can easily do so. "The deck will be a great tool to learn more about our service in depth. We believe it effectively shows the size of the market and the unique features we plan to bring to that market," said CMO and co-founder Philip Mshelbwala. Reel Deal LLC's pitch deck can be viewed here.
Reel Deal will be demoing its 1.0V prototype for the first time at "EverywhereElse.co." If attending the conference, stop by the Reel Deal booth to meet the founders and view a demonstration of the next big innovation in educational technology. To request a personal demonstration of the Reel Deal service call 313-310-7728 or email info@ReelDealLLC.com