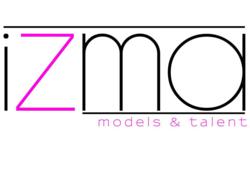 Los Angeles, CA (PRWEB) February 07, 2013
Izma Models, a Los Angeles based model and talent agency that combines the benefits of executive networking and philanthropy with money-raising luxury events, has announced the partnership of Model Citizen Fund, a non-profit organization dedicated to supplying backpacks filled with basic necessities to disaster victims and the homeless.
IZMA Models is a model and talent agency that represents some of the most beautiful and best models nationwide, founded by Katrina "Trina" McCoy in 2006.
Izma provides photographers, casting directors, advertisers, marketers and designers all over the world with the highest caliber male and female models. Izma also provides attractive, friendly and reliable promotional staff for nationwide events, promoting brands such as Coca Cola, Grey Goose, Telemundo, Macys Stores, Red Bull, Guess, YSL, Nakeah Cosmetics, Corona Extra, and Rosenberg Diamonds.
Izma Models have been featured in Magazines such as 944, numerous music videos (some artists include 50 Cent and Jay Z), Fashion Shows for Mercedes Benz Fashion week, print models for BEBE catalog, promotional models for The Magic Tradeshow in Las Vegas, featured models for BET & MTV Awards, commercials for Virgin Mobile many other world-leading brands.
Model Citizen Fund delivers backpacks to disaster victims and the homeless across the globe. The backpacks are filled with a variety of items – including emergency essentials, such as solar blankets, ponchos, flashlights, and sleeping bags; nonperishable food and drinks; and health/medical supplies, like antibacterial soap, laundry detergent, and dietary supplements. The backpacks assist the disadvantaged by providing them with tools necessary to survive and rebuild their lives.
Dan Fleyshman, founder of Model Citizen Fund, said: "I wanted to do something that created a true impact that I could see, feel and touch.
We started by giving out backpacks to homeless people that were walking by on the street. That, to me, was the real launch of our charity. That moment, that night, I could really feel how it affected my whole staff, how it affected the homeless person, how it affected me. That's the impact that we want to create."
For more information about Izma Models http://www.izmamodels.net and for information on Model Citizens Fund http://modelcitizenfund.org/