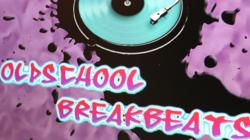 Tight and punchy drum loops reminiscent of the 60s and 70s
(PRWEB) February 08, 2013
ABOUT THE OLDSCHOOL BREAKBEATS LIBRARY
In response to customer demand, Image-Line Software, maker of FL Studio, have released a sample loop library reminiscent of the 60s and 70s. Customers needed something punchy and fresh but without the copyright hassles associated with sampling records.
Image-Line developed the Oldschool Breakbeats sample library, ideally suited for use in Hip-Hop, Downtempo, Drum and Bass, Electronica or any genre where breaks are looped, layered or manipulated. The projects include multi-layered FPC drum kits for added realism and dynamics.
To make production easier, the library includes FL Studio source projects along with the audio loops. This allows producers to remix, edit and completely re-work the original beats we ease.
ABOUT IMAGE-LINE SOFTWARE
Established in 1994, Image Line Software provides high quality music applications to the computer-based music community and is well known for its leading digital audio workstation FL Studio (formerly FruityLoops), high quality synthesizers including Sytrus, PoiZone,Toxic Biohazard, Harmor, Harmless, Morphine, Ogun and Sawer, a mix of innovative Effect plugins like Maximus and Hardcore and range of sample libraries used in their multi-sampler plugins DirectWave and Soundfont Player. FL Studio Mobile. The acclaimed DJ mixing software application Deckadance. In addition to its audio software, Image Line Software develops and distributes the web site EZGenerator.
For more information, please contact:
Scott Fisher, Communications Manager
Image Line Software
E-mail: press(at)image-line(dot)com
http://www.image-line.com/documents/news.php