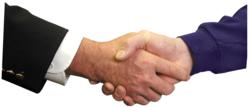 . . . properly structured incentives are an effective motivator.
(PRWEB UK) 11 February 2013
Ensuring a team of sales staff is motivated is a new headache for bosses. A workforce that is focused on its objectives will perform well, and staff need the right conditions to be able to do their best – including the right remuneration. Whilst the exact pay structure varies from company to company, incentives are important. Writing in 4Hoteliers, Doug Kennedy agrees that properly structured incentives are an effective motivator – but, he argues, they must be tied to profitability. Amongst other things should be directly related to extra revenue (ie, beyond expected levels), but they can also reward both individuals and teams (this depends on how business is conducted) and must be easy to understand and keep track of.
With the news that the UK's economic climate is forecast to remain gloomy, businesses are short of money. Even large, established retailers such as HMV are laying off staff – and if bosses are to keep their businesses afloat and maintain staff morale but do not have the cash flow to put together incentive programmes, it puts them in a difficult position.
Full Circle Motivation provides sales incentive programmes that motivate staff with or without reward. Programmes are focused on delivering incremental business, building loyalty and embedding values, as well as sparking the creativity of employees. Increases in standards are important, and Full Circle Motivation has a great track record in ensuring these – whether the rewards are financial or not. Whatever the programme, the client can be assured that the incentives will certainly be easy to understand and receive – after all, it isn't just the thought that counts.
Incentives must at least self-liquidate and be paid for out of incremental business; otherwise, what's the point. The key elements of an incentive programme, include: a concept and package which fires the imagination; a structure that's easy to understand; a means of getting onto the reward ladder early; weekly, monthly and quarterly prizes (not everyone will have a good quarter but everyone will at least have a good week); measurement which is fair and doesn't disadvantage higher or lower performers; but the greatest of these, is communication – often, showing performance within peer groups and recognising the best amongst equals.
Finally, of course there is the elusive ROI. Victor Tardieu of Full Circle says: 'We always measure the effect of our sales incentive programmes against a control period. We have always shown an increase in business and the lowest percentage we have ever delivered is +13%'.