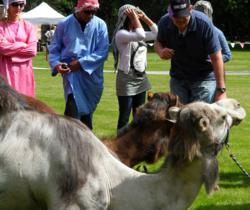 . . .an instrumental way to "promote collaboration, which, in turn, has a positive impact on sales".
(PRWEB UK) 8 February 2013
Bosses should not be afraid to motivate staff by demonstrating friendliness and take an interest in employees' personal lives, reports Forbes – and they should give recognition where it is merited.
Building a team that works well involves many factors. Staff need to be motivated, and will benefit from training and support from colleagues and managers so they can do their jobs to the best of their ability. Getting on with staff, celebrating events such as birthdays, and showing appreciation are all beneficial for building a high-performance team.
This approach to team building is supported by a recent Employee Benefits article that highlighted social events as being an instrumental way to "promote collaboration, which, in turn, has a positive impact on sales." Team events are ideal opportunities for staff and managers to build trust, taking an interest in each other as people with personal lives rather than just fellow workers – and for bosses to recognise effort and achievement.
Where teams are distributed across the country or even the world, to motivate staff whilst ensuring cohesion, is more difficult than it might be in the traditional, centralised workplace. According to Harvard Business Review, writing in Time, this is where encouraging personal connections between team members, as well as sharing and rotating power, can help to build trust.
Full Circle Motivation specialises in providing top quality corporate team events and award ceremonies that provide employers with value for money, guaranteeing team engagement and satisfaction. Whether it is a training day, a team building workshop, experiential learning, multi-action day, family fun day or a themed event, staff will learn and have fun, get to know each other, and participate in a range of activities tailored to company objectives.
In addition, working with their associate company Nishi Singh Coaching, Full Circle has been able to marry traditional team events with a methodology called Action Learning; where groups of 6-8 people problem solve specific issues using powerful questioning techniques. Like all Full Circle team events, Action Learning is designed with specific outcomes in mind.