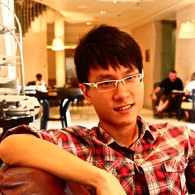 Singapore (PRWEB) February 07, 2013
What would Bernard Koh do with his $5000 ang pao?
Koh, 24, was selected to win the $5000 ang pao grand prize from SAYS.com (http://says.com/sg) just two days before the finale of the SAYS CNY Giveaway.
The SAYS CNY Giveaway, launched 11 January 2013, is a 30-day giveaway by the social news network site to grow its community in Singapore. Ang paos ranging from $50 to $5000 are given out daily to SAYS.com users, with Koh being among 27 others who have won at least one ang pao each from the giveaway.
The giveaway with the tag line "What would you do with a $5000 ang pao?" will be ending on Saturday, 9 February 2013, with an ang pao worth $1008 to be given away at 3pm.
Anyone who wishes to take part in the giveaway signs up on SAYS.com (http://says.com) and shares daily featured Specials with friends on Facebook, Twitter, LinkedIn, Google Plus, blog posts or email. Sharing Specials would entitle them to a unique 'lucky ticket' number, which will then be drawn to win the daily ang pao prize. Winners are announced every day at 3pm, via live telecast on Google Hangout.
SAYS.com users follow and share trending news stories, and get paid to broadcast advertiser-sponsored content, called 'Specials', on their favourite social media platforms. The free SAYS Broadcaster app is now available for download on the iTunes app store.