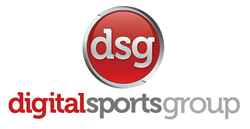 (PRWEB UK) 11 February 2013
Digital Sports Group today announced that The PFA profile for the professional footballer Tony Hibbert has been been updated. The PFA player profiles provide a unique and unrivalled insight into a professional footballer's career with full career stats, news biographies and features.
Occasionally now employed as an emergency central defender, Tony has made close to 200 Premiership appearances for the Toffees and was a regular for much of 2010-11.
He is the only member of the current Everton squad who played in David Moyes' first game in charge against Fulham in 2002, and he holds club records for most appearances in European competitions and also for the most appearances by an outfield player without scoring.
The latter feat has led to a cult-like following amongst the fans who have taken to shouting "Shoot!" any time he ventures into the opposing half with the ball!
Head of Operations at DSG, Matthew Tait had this to say, "Tony Hibbert is a fantastic player and we have been working hard to provide the most fantastic resource that is both enjoyable to use and useful.
"Working with the PFA provides unique biographical information and insights that can be found nowhere else online. We are proud of our partnership with the Professional Footballers Association and the unrivalled access this provides us to the players."
DSG became the official digital partner of the Professional Footballers Association (PFA) earlier this year and have since launched a number of Player profile fan pages on social media site Facebook as well as providing official player pages on their football news site football.co.uk.