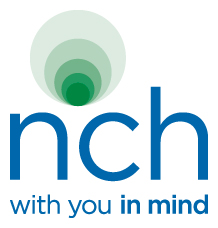 A certain level of nervousness is to be expected and in fact is beneficial because it raises performance levels
(PRWEB UK) 7 February 2013
According to recent press, Adele who is performing at this year's Oscar ceremony has been suffering from anxiety after her single from the hit James Bond film, Skyfall, has been nominated for best song. Symptoms include panic attacks and sleepless nights – something that can be extremely unfortunate when looking after a young toddler.
The National Council of Hypnotherapy is familiar with clients visiting practitioners with similar problems. Anxiety can cover a wide variety of topics such as transport, meetings, performance and socialising and result in feelings of nausea, racing heartbeat, difficulty breathing, dizziness and hot flushes.
A representative from NCH added, 'A certain level of nervousness is to be expected and in fact is beneficial because it raises performance levels. However, when it goes beyond nervousness and becomes anxiety this is where problems can arise. Hypnotherapy can be used to change the inappropriate beliefs that are causing the anxiety with the aim of subsiding fear and achieving a more appropriate response.'
NCH continues to raise awareness of the benefits of hypnotherapy for treating feelings of anxiety and stress.
NCH represents over 1800 hypnotherapy professionals within the UK and is committed to ensuring the highest possible professional standards amongst our members. Those looking for help with anxiety, panic attacks, habits and phobias may be relieved of symptoms through local based therapists. As one of the largest registers of independent Hypnotherapists, the National Council for Hypnotherapy (NCH) is actively involved with the Complementary and Natural Healthcare Council (CNHC) and strives to shape standards and future of the profession.