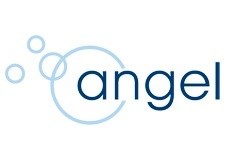 We hope that our donation will help keep participants happy and refreshed whilst they work up a sweat for a great cause
(PRWEB UK) 7 February 2013
Water cooler supplier Angel Springs is set to help another charity – with a donation of 500 water bottles for a fundraising walk.
The UK's leading water cooler company will supply the sports-cap bottles to walkers attempting the Horsfall House Gatcombe Walk 2013, to ensure they stay well hydrated during the event to raise cash for the Minchinhampton Centre for the Elderly.
The walk will take place on Sunday, May 12 and will follow a route around the grounds of Princess Anne's Gatcombe Park estate in Gloucestershire, close to the firm's Nailsworth Depot.
Angel Springs' commercial director, John Murphy, said: "We try to help local charities as much as possible, and since the Minchinhampton Centre for the Elderly is so close to our Nailsworth depot, this cause is particularly close to our hearts.
"This is the third year running we've donated sports cap bottles to the event, and we're really pleased to be able to help out again.
"We hope that our donation will help keep participants happy and refreshed whilst they work up a sweat for a great cause."
This is the latest in a series of charity drives by the company.
Recently, it has raised more than £10,000 for charity partner the Make-A-Wish Foundation with a customer loyalty scheme. And just last year, Angel Springs staff took part in a marathon, a moped ride, an ironman challenge, and the Great North Run to raise money for various causes.
Horsfall House Minchinhampton Centre for the Elderly was first opened in 1994, after being donated to the charity by Miss Horsfall.
At that time it provided day care for up to 20 elderly people, but following extensions in 1998 and 2008 Horsfall House now has a total of 42 beds.
Around half the rooms in the General Unit cater for the physically infirm, with the other half in the Cotswold Unit accommodating people suffering from dementia and other life-limiting conditions.
For more about Angel Springs and its charity work, visit http://www.angelsprings.com.
ENDS
Notes to editors:
Angel Springs
Angel Springs (http://www.angelsprings.com) is the longest-running water cooler company in the UK, supplying customers with fresh spring water, water coolers and water boilers for 21 years. The company employs 180 staff and is committed to working and developing successful relationships with local community groups, charities and businesses across the UK.