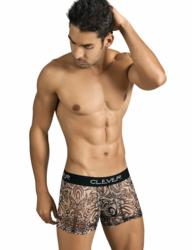 take note of what the larger online retailers such as Giggleberries are stocking
(PRWEB UK) 9 February 2013
Men are increasingly buying sexy underwear online for themselves and understanding what they buy may help partners choose the right gift for them.
People often assume they know what others want and are sometimes surprised to discover that it is not always what they thought. Just like men, women can easily get it wrong when buying underwear for their partner. Jane, owner of Giggleberries.co.uk admits that she too had a totally different perception of what men wore, saying, "I would never have believed that men would have been in to such sexy and elegant designer underwear if I weren't the one selling it".
Knowing what underwear men like is not always obvious as they tend to be slightly more private, or even shy about what they prefer, especially if it is something that may be perceived as risqué, such as thongs and transparent briefs. However, online shopping provides a degree of anonymity, which allows men to be more daring and try different styles they may not otherwise contemplate. Consequently, what they buy online may be a truer reflection of their preferences, rather than high street sale statistics of men's underwear.
So, what underwear are men wearing? Well, men are very much in to a broad range of sexy and sensual designer underwear, such as men's thongs, hipsters that sculpt the body like a second skin and barely there briefs that leave little to the imagination. A broad range of modern fabrics such as delicate, superfine microfibers and decadent, semi transparent, mesh fabrics that feel smooth and sexy complete this new sensual trend in mens designer underwear.
Clearly men are much more discerning about what their undies look and feel like, and further testimony to their demand for sexier pants is the fact that some of the leading designer brands like HOM underwear are catering to this market.
So, to make sure you buy your partner the right undies this Valentine's, the best advice is not to assume what men are wearing, but to take note of what the larger online retailers such as Giggleberries are stocking, and if in doubt seek advice from the retailer.
Company Bio
Giggleberries is a popular choice for designer men's underwear, swimwear and men's socks from many leading designer brands such as Bruno Banani, HOM, MANstore, Sloggi and many others.