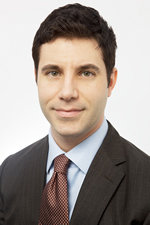 The first step in treating an injury is to spend time listening to the patient
New York, NY (PRWEB) February 12, 2013
NY SportsMed is proud to announce that Dr. Michael J. Neely has been named one of the best physicians in the New York City metropolitan area by the prestigious "Castle Connolly Top Doctors Guide." One of America's most trusted sources, it identifies top medical practitioners, both nationally and regionally, based on an extensive nominations process and review by a physician-led research team. Castle Connolly's motto is "top doctors make a difference," a mantra Dr. Neely lives up to each and every day in his role as medical director at NY Sports Medicine and Physical Therapy.
Besides overseeing a staff of new york city's best physical therapists, Dr. Neely plays an integral part in the lives of his own clients as well by providing the utmost care in the prevention and treatment of sports-related injuries. "The first step in treating an injury is to spend time listening to the patient," he often says. It's that kind of thinking that makes him such an effective and well respected physician. In fact, the people he treats are often surprised by the time he puts into diagnosing the root cause of the pain and, just as importantly, finding the the most effective way to treat it. "Unlike some doctors, I don't shy away from additional testing. At the end of the day, it's ultimately up to me to create a better life for my patients- it's a responsibility I take very seriously." In addition, Dr. Neely stresses the importance of patient education. "The best way to speed recovery, and to prevent an injury from reoccurring, is to educate the patient about the condition, and to make sure that the patient truly understands and is comfortable with the treatment plan."
A trusted physician for some of the country's top professional football, basketball and baseball teams, Dr. Neely enjoys helping the weekend warrior as well. "An injury is an injury- whether it's a professional running back with a torn ligament, or an accountant with a bad tennis elbow, pain is pain." He prides himself on his ability to provide care to athletes from all walks of life and emphasizes a non-surgical approach when at all possible. Through continuing education on the newest medical techniques and advanced technologies, he's able to deliver the most state-of-the-art and effective treatments available, ensuring a successful return to an active lifestyle for his patients.
Dr. Neely received his medical degree from the Ohio University College of Osteopathic Medicine and completed a specialty internal medicine track internship at South Pointe Hospital of the Cleveland Clinic Foundation.
Dr. Neely is an avid runner (he recently completed two marathons), scuba diver, downhill skier and snowboader. He personally understands the importance that athletes place on their ability to be "on their game". And as the Castle Connolly guide honors only those doctors "at the top of their game," we here at NY SportsMed congratulate Dr. Michael J. Neely once again for this prestigious accomplishment.
ABOUT NEW YORK SPORTSMED
New York Sports Medicine and Physical Therapy provides a personalized, comprehensive and holistic approach to physical and sports medicine and rehabilitation. Through the practice of physiatry, a medical specialty that focuses on the recovery from musculoskeletal injuries, function is restored, healing is promoted, and pain is alleviated. Its approach to sports medicine is to provide a comprehensive set of options to maintain your athleticism, heal your body from injury, and keep it as pain free as possible. To learn more about NY SportsMed visit http://www.nysportsmed.com, on facebook at http://www.facebook/nysportsmed or twitter @NYSportsMed.