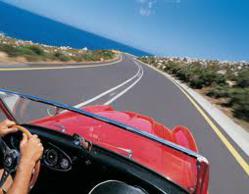 See what you could save today! Just enter your ZIP to get started.
(PRWEB) February 07, 2013
Insvia.com, click here to visit, new tool allows consumers view ratings for large carries for customer service, claims, and value for the price paid. It also has percentage of customers who plan to renew the policy, and what they recommend about the company. This feature is not avaliable for all areas.
Insvia.com's tool provides an easy way to compare and analuze local carriers for auto, health, life and home insurance.
"Drivers who compare car insurance costs can cut their rates simply because they're drawing from a larger pool of insurance options," said a representative of Insvia.com. "We hope that our new tool gives drivers a place to start. They can quickly collect information about rates, coverage limits and deductibles to create high-quality policies that are both protective and affordable."
Car insurance is a rising cost for American households. The National Association of Insurance Commissioners (NAIC) reported that the average cost of a year-long auto insurance policy in the United States was just under $800 in 2007, but dozens of factors can influence a driver's actual premiums.
"Insurance companies look at everything from a driver's age and road history to gender and garaging location," said the representative of Insvia.com. "They use massive actuarial tables to figure premiums, and a single risk factor can quickly drive up a motorist's rates. It's more important than ever to compare insurance policies before making a purchase."