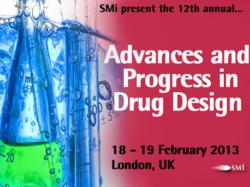 London (PRWEB UK) 7 February 2013
This unique conference will provide an unparalleled opportunity for debate and problem solving of key challenges currently facing the field, allowing attendees to discuss progress in the area and exchange ideas moving forward, ensuring a truly comprehensive treatment of the most important issues.
It will also focus on the latest developments in this fast-paced field and bring together senior representatives from industry and academia to discuss Statistical Issues in CADD, Binding Site Solvent Analysis, Structure-Based Lead Discovery and G-protein-coupled receptors.
SMi is pleased to announce that Andrew Leach, Director of Bimolecular Structure, GlaxoSmithKline has confirmed to speak at the upcoming event.
He will be presenting the keynote address on public-private partnerships under the Innovative Medicines Initiative (IMI). This involves large Pharma, academics and SMEs and an open infrastructure based on semantic technologies for the integration of pharmacological data in the life sciences. He will also look at key challenges in sustainability, provenance, and licensing private data.
KEY TOPICS FOR 2013:

Computational approaches in polypharmacology and mode-of-action analysis
Applying CADD to protein therapeutics
Drug design strategies for anti-virals and combating resistance
Developments in water network perturbation in structure-based drug design
Discovery of novel inhibitors through structure-based fragment evolution
Data integration and developments in public-private partnerships
For more information visit http://www.smi-online.co.uk/2013drugdesign33.asp or alternatively contact Fateja Begum on email fbegum(at)smi-online(dot)co(dot)uk or tel. +44 0207 827 6184